SketchPad Sundays: Volume 1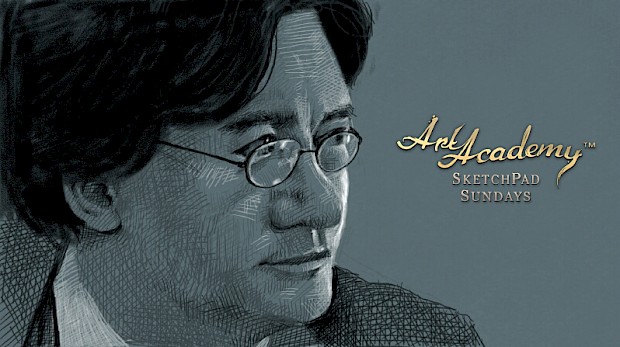 Posted 02 Mar 2014 at 09:20 by Mohamed Ali
Art Academy: SketchPad was released on the Wii U eShop back in early August 2013. Despite only containing part of the complete package (the full package inlcuding lessons will be released later this year) this hasn't stopped people from buying this great piece of software. But if you're unsure about making this purchase then check out our Art Academy: SketchPad review.

The Miiverse community has become a gallery of high quality artwork from Wii U owners the world over. You could sit there for hours in front of your screen just admiring the talent on display. But since you don't have the time for that, we're here to share a small part of that with you every week. 10 pieces of art, from 10 different artists will be shown here on n-europe every Sunday. If you like what you see then comment about it down below, share it with your friends and most importantly click the usernames and give them a...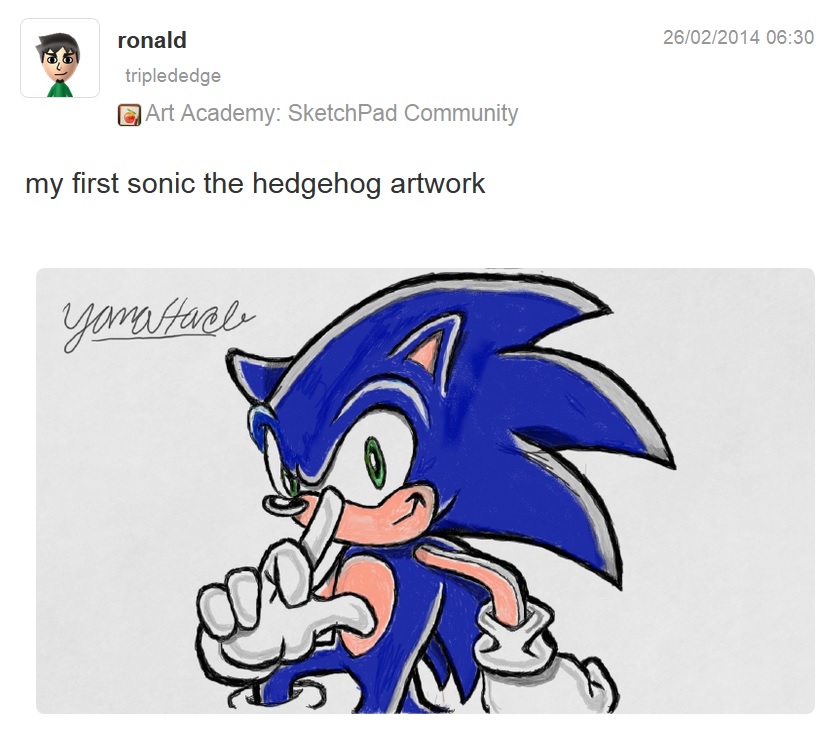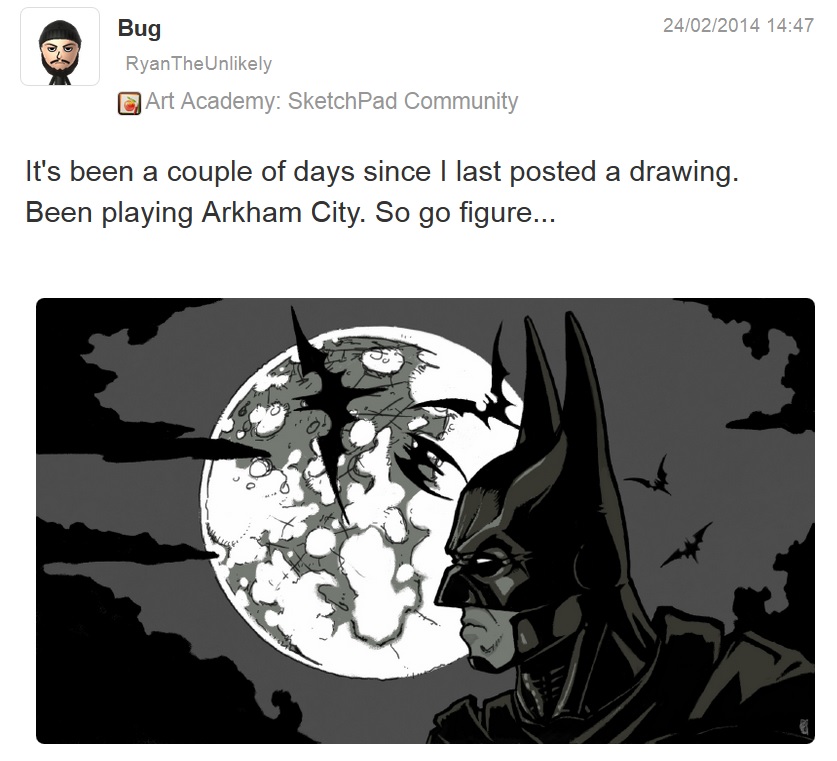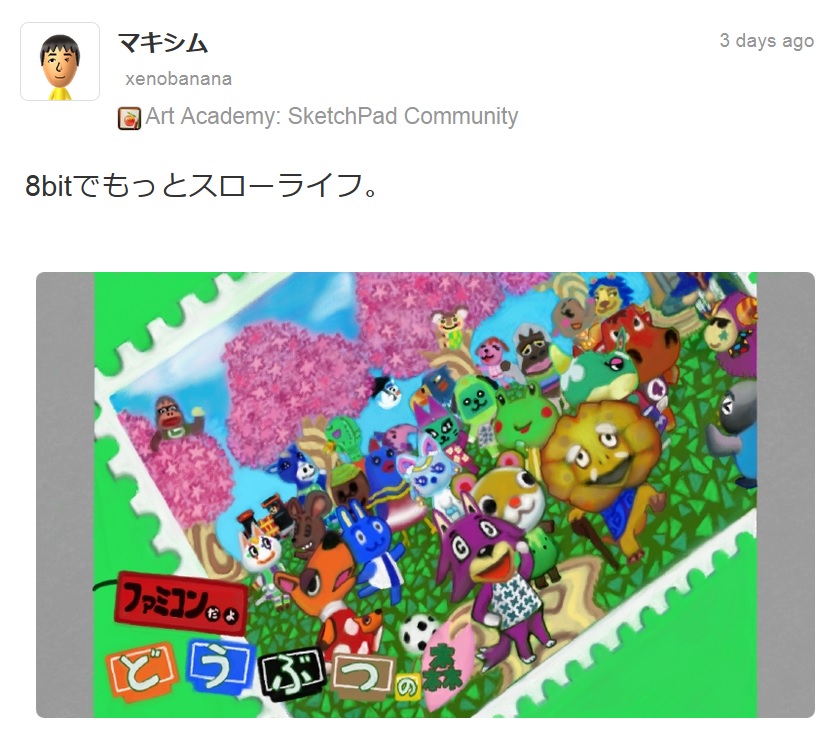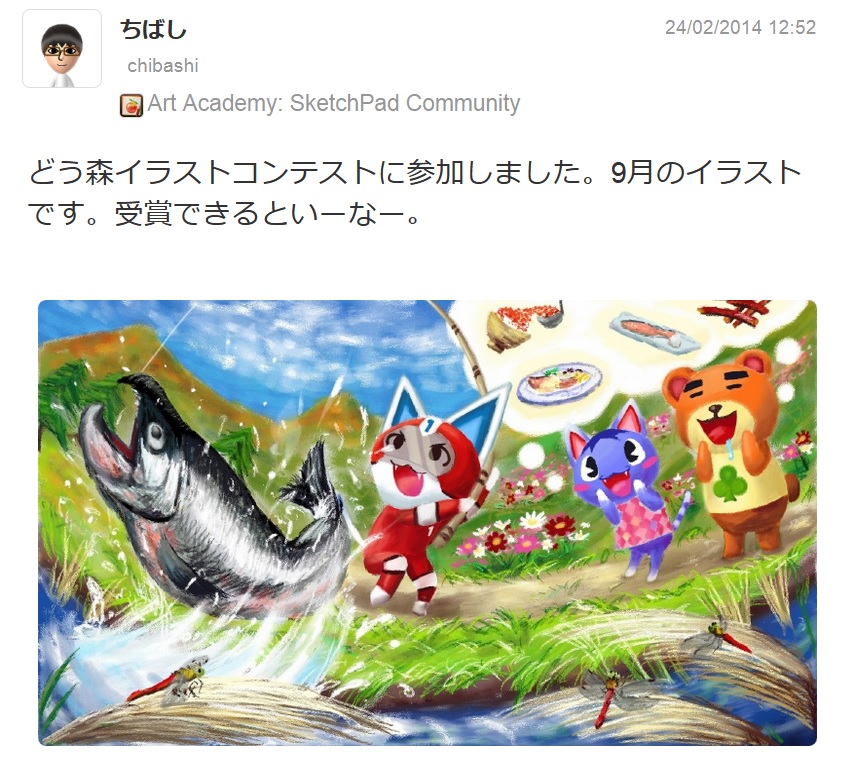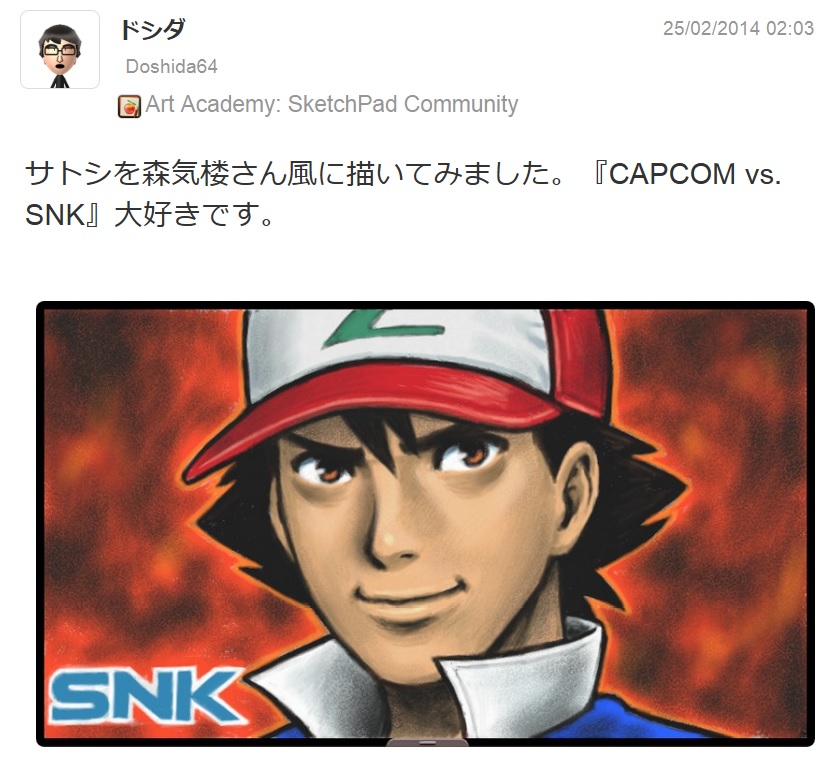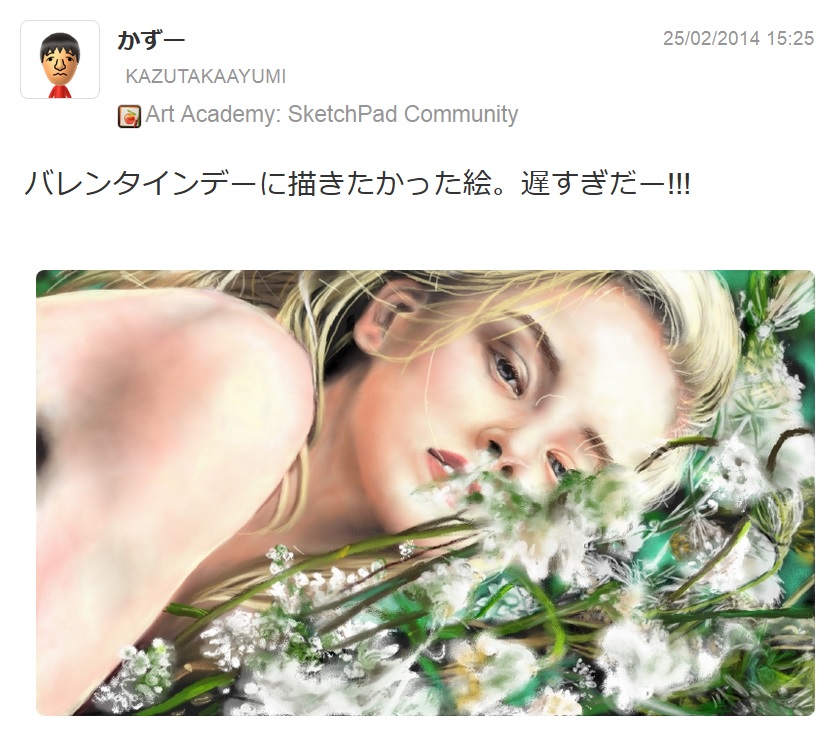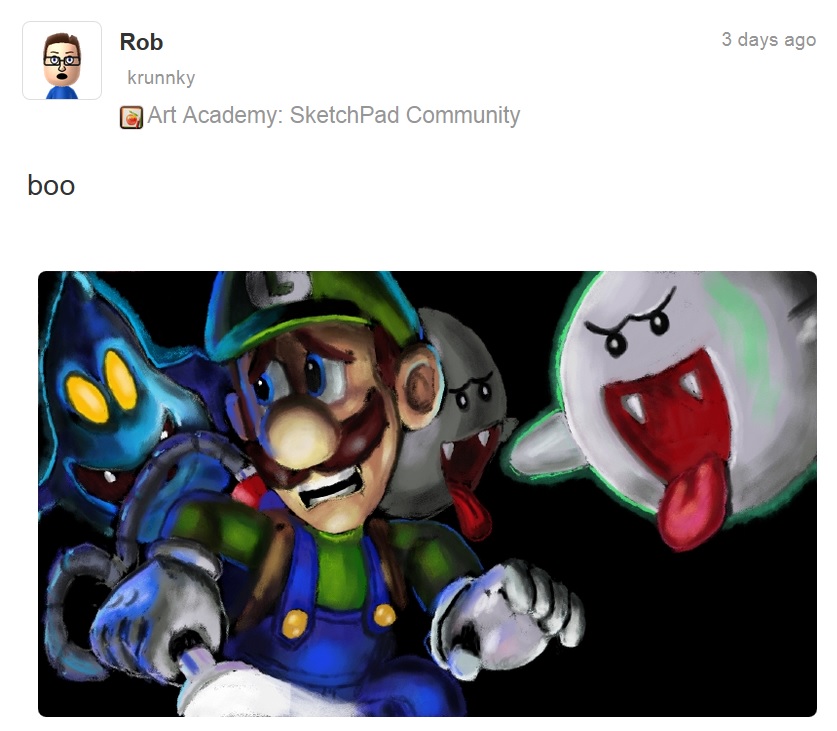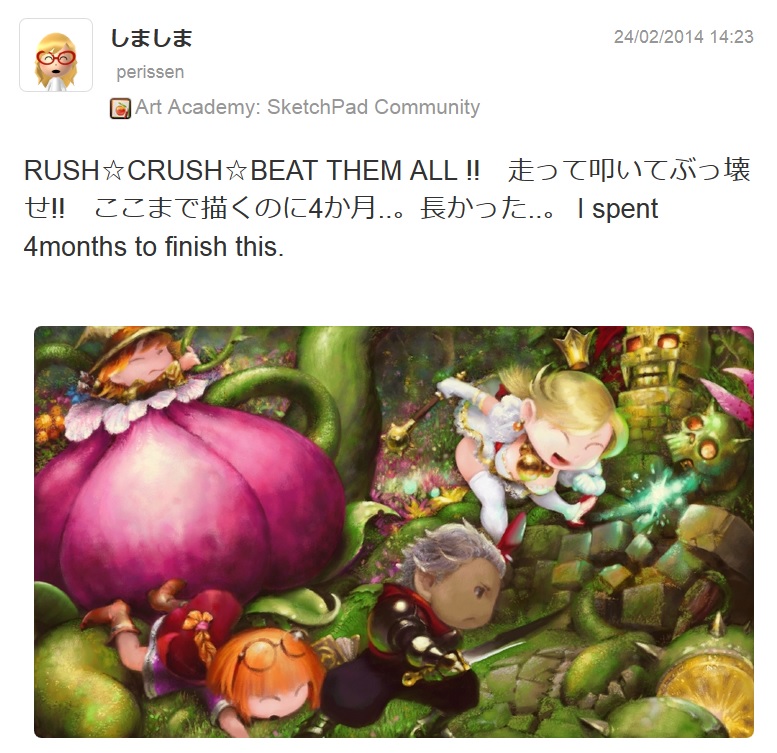 That's it for this week. Join us next Sunday for more amazing artwork!