Screenshot Gallery (0)
Features (0)
Game Details: Lego Indiana Jones: Original Adventures
Indiana Jones returns in all his blocky glory in the latest instalment in the Lego series of games.
News about Lego Indiana Jones: Original Adventures for DS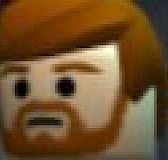 An animator at Traveller's Tales has inadvertently confirmed <em>Lego Harry Potter</em>, <em>Lego Indiana Jones and the Kingdom of the Crystal Skull</em>, and possibly <em>The Hobbit</em>!
Posted by Nathan Whincup 14 years ago
Throw me the idol, I&#39ll give you the link.
Posted by Nathan Whincup 15 years ago