Screenshot Gallery (0)
Features (0)
Game Details: Paper Mario: Sticker Star
The Paper Mario series makes its debut on the Nintendo 3DS.  Collect stickers and use them to defeat enemies.
News about Paper Mario: Sticker Star for 3DS
It's time to start collecting those stickers as Mario is back in another RPG adventure.
Posted by Joshua Phillips 10 years ago
Want to see how a London restaurant was transformed into a Paper Mario themed diner? Head inside for a video!
Posted by Ashley Jones 10 years ago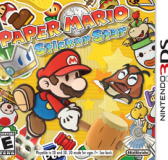 Paper Mario's not-so-3D 3DS adventure finally gets a European date!
Posted by Aaron Clegg 10 years ago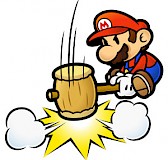 Another trailer for the game that's in a dimension of its own.
Posted by Joshua Phillips 10 years ago