Game Details: Spy Hunter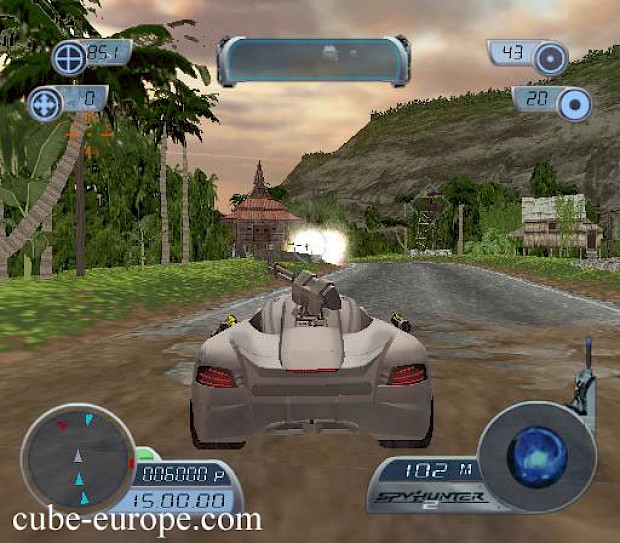 Back in 1983 gamers were treated to an addictive game with the most basic of visuals, the players imagination filling in the blanks. In 2002 however, the Gamecube version now boasts a fully interactive 3D environment.You get you objectives at the begining of each stage then you hope in souped up car equiped with many weapons and carry out your mission.
News about Spy Hunter for Gamecube
NintendoNG has dug up some new info regarding Spy Hunter.
Posted by Tim Symons 21 years ago
Midway recently confirmed that its PS2 game and coin-op classic is coming to the GameCube. We have some screens for you to enjoy!
Posted by Tim Symons 21 years ago
Universal Pictures has optioned a feature film based on the game, <bb>Spy Hunter</b>. Guess who is going to star in it?
Posted by Tim Symons 21 years ago