Screenshot Gallery (0)
Features (0)
Game Details: Super Smash Bros. Melee
The whole Nintendo gang are mad, and the all-star brawl is on! Duke it out with with the like of Mario, Link, Donkey Kong, the Ice Climbers, Ness and many many more over a wealth of stages. A ridiculous amount of unlocking in this mammoth of a game means you'll never grow tired of it and the multi-player is not to be missed. Collecting all the trophies will take a lot of commitment, skill and dedication. Then there's the extras such as the Home Run mode and Multi-Man melee...how ever will you pull yourself away?!
News about Super Smash Bros. Melee for Gamecube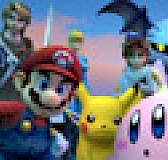 Masahiro Sakurai, creator of <em>Super Smash Bros. Melee</em>, has claimed that the title was too difficult.
Posted by Ashley Jones 12 years ago
Nintendo of America launch a bundle featuring the most popular Cube title at a very low price!
Posted by Tom Phillips 18 years ago
Game Summary
N-Europe Score
9
Outstanding
Platform: Gamecube
Developer: Nintendo
Publisher: Nintendo
Memory: 11
Genre: Beat em up
Players: 4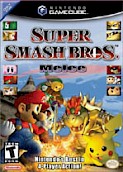 Release Date:
Out now or N/A
Out now or N/A
Out now or N/A
Out now or N/A
Latest forum posts - join in!