Review
Screenshot Gallery (0)
Features (0)
Game Details: The Walking Dead: Survival Instinct
Prequel to the TV show "The Walking Dead", and is set in the Georgia countryside focusing on Daryl and Merle Dixon as they fight their way through the walkers and make their way to Atlanta. The player, as Daryl, can either fight the walkers or stealthily sneak past them. The player will also meet other characters along the way, who can either help or damage him.
News about The Walking Dead: Survival Instinct for Wii U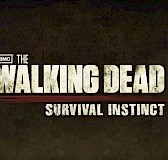 Activision's new first-person take on The Walking Dead is hitting the Wii U on March 29th, head inside to see the launch trailer.
Posted by Joshua Phillips 10 years ago
© Copyright N-Europe.com 2023 - Independent Nintendo Coverage Back to the Top