Game Details: Trine 2: Director's Cut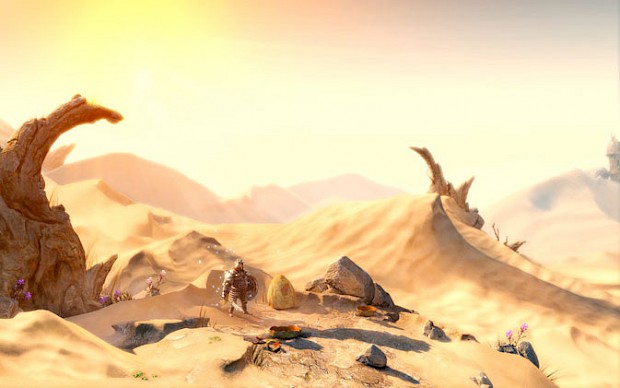 Trine 2: Director's Cut, in development exclusively for Wii U, features the critically acclaimed original Trine 2 game, with a number of enhancements and gameplay polish, alongside a new game mode called "Magic Mayhem", designed exclusively for Wii U. The Director's Cut will also include the yet-to-be-released expansion pack.
Trine 2 is a sidescrolling game of action, puzzles and platforming. You play as one of the Three Heroes who make their way through dangers untold in a fantastical fairytale world. The game features an exciting adventure full of action, including physics-based puzzles using fire, water, gravity and magic; wicked goblins as the heroes' adversaries; and a magical environment full of wonder.
Trine 2: Director's Cut has been designed for Wii U and takes advantage of its powerful features, ranging from improved console graphics to new, more intuitive controls on the Wii U GamePad™.
Trine 2 also features online cooperative multiplayer support for up to three players, in addition to the local "couch" multiplayer mode.
The upcoming new expansion campaign will also be included in Trine 2: Director's Cut.