Animal Crossing 3DS XL Bundle coming to Europe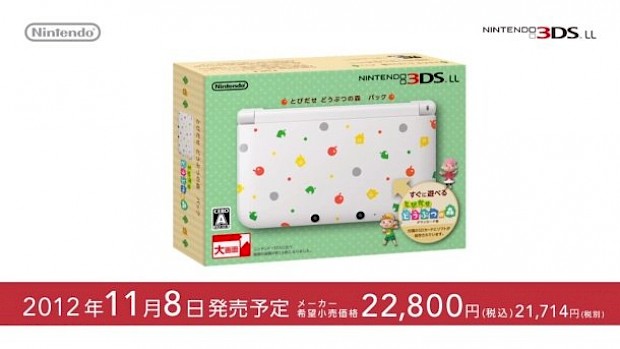 Posted 17 Apr 2013 at 13:53 by Joshua Phillips
A special edition 3DS XL is on its way to Europe on June 14th to celebrate the release of Animal Crossing: New Leaf.
This wonderful 3DS XL launched in Japan in Novemeber of 2012 and now us European gamers can not only experience the wonderful title for ourselves but we can also do it in style thanks to this 3DS which has many Animal Crossing logos plastered on its shell, along with the world famous Tom Nook leaf.
Will you be purchasing the bundle? Avid Animal Crossing fans may be tempted even if they already own a 3DS!