Animal Crossing arrives at Number 2 in UK All Format Charts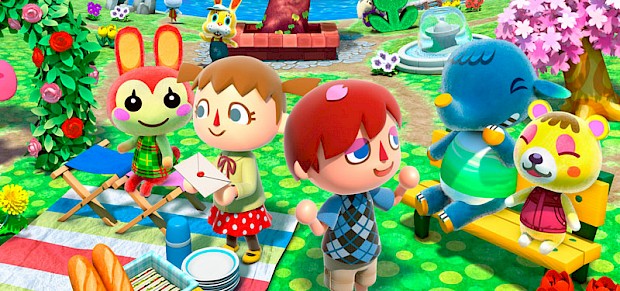 Posted 17 Jun 2013 at 12:01 by Jonathan Stanley
Animal Crossing, the ever green and ever popular life simulation (well, life living in a neighbourhood of animals simulation) game from Nintendo, has been pipped by PlayStation exclusive 'The Last of Us' to the number 1 position on the UK All Format Charts.
Sony's exclusive title, which has received positive reviews leading up to its release, had a strong debut in the week of E3, culminating with top spot in the charts.
However for Nintendo the success of Animal Crossing will be a huge boost and give even more weight to their investors meeting at E3, where they showed that the 3DS' share of the market in the UK has expanded over the past few months to 26% in May, up 7% from Q1 of 2013. The game has sold huge numbers in Japan since it's launch in 2012, and although no figures were given Nintendo said during last week's hullabaloo that the game has started very well in America since setting up camp and waiting to pay off it's first down payment over the pond last Sunday, the 9th of June.
And these figures do not include eshop purchases, or indeed the amount of people who will have made use of the 'So Many Games!' promotion and downloaded the game for free over the weekend.
Elsewhere in the charts Luigi's Mansion 2 amazingly clung on to the top 10 by charting in at number 9, Lego City Undercover: The Chase Begins is at 23, Monster Hunter 3 Ultimate at 35 and Fire Emblem: Awakening rounds out the top 40. A pretty successful week for 3DS in the charts, what the Wii U wouldn't give for a slice of that success.