Animal Crossing is Japan's Christmas number one as 3DS passes 10 million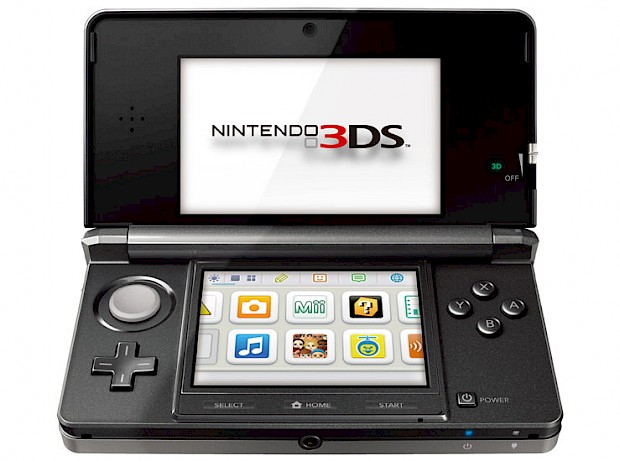 Posted 09 Jan 2013 at 20:11 by Aaron Clegg
The first Japanese sales update of the New Year is finally here - a little later than expected - but it comes very much with a 'late 2012' feeling, as Animal Crossing: New Leaf is still rooted to the top spot.
Due to the holidays, it looks like the Media Create charts that would have been due last Wednesday (December 24th-30th) have been lost between the cracks, so today only features the week just gone. As it happens, the only notable release during that missing week was Level-5's 3DS life-sim Fantasy Life, which as you can see below has enjoyed a very decent first two weeks.
And with there being no new releases charting this week, the start of 2013 was very much a year for several games - mostly 3DS titles - to stretch their legs. And stretch they did, with the New Year week traditionally being a stronger week than that immediately following Christmas.
So here's the software chart for the week of December 31st 2012 to January 6th 2013.
Game/




Sales

Platform

Publisher

1

Animal Crossing: New Leaf

133,134 / 2,103,089

3DS

Nintendo

2

New Super Mario Bros. 2

90,264 / 1,834,055

3DS

Nintendo

3

Paper Mario: Sticker Star

68,262 / 470,394

3DS

Nintendo

4

Inazuma Eleven Go 2: Chrono Stone - Neppuu / Raimei

51,519 / 365,536

3DS

Level-5

5

New Super Mario Bros. U

50,319 / 419,710

Wii U

Nintendo

6

Fantasy Life

42,291 / 159,361

3DS

Level-5

7

Nintendo Land

41,426 / 250,473

Wii U

Nintendo

8

One Piece: Romance Dawn - Bouken no Yoake

40,137 / 264,739

PSP

Bandai Namco

9

Magician's Quest: Magical Town

38,986 / 119,735

3DS

Konami

10

Tousouchuu: Shijou Saikyou no Hunter-Tachi Kara Nigekire!

35,624 / 373,096

3DS

Bandai Namco

11

Pokèmon Mystery Dungeon: Gates to Infinity

35,190 / 408,889

3DS

Nintendo

12

Taiko no Tatsujin: Chibi Dragon to Fushigi na Orb

34,529 / 375,062

3DS

Bandai Namco

13

Monster Hunter 3 Ultimate (Best Price!)

32,007 / 155,601

3DS

Capcom

14

Mario Kart 7

30,291 / 1,939,257

3DS

Nintendo

15

Professor Layton Vs, Ace Attorney

30,235 / 249,689

3DS

Level-5

16

Fist of the North Star: Ken's Rage 2

29,180 / 194,157

PS3

Koei Tecmo

17

Taiko no Tatsujin Wii: Super Deluxe Edition

28,001 / 349,960

Wii

Bandai Namco

18

Yakuza 5

26,631 / 544,855

PS3

Sega

19

Style Savvy: Trendsetters

23,172 / 282,642

3DS

Nintendo

20

Kobito Zukan: Kobito Kansatsu Set

21,110 / 226,888

3DS

Nippon Columbia
Luckily, you can see in the hardware chart what each system managed to do in the previous week, so there are no lost figures there. 3DS remains leagues ahead of everything else, very much competing with its own stellar form this time last year. The New Year boost gives pretty much everything else a bump too, although Wii U continues its slightly concerning slump since launch date. That said, it still remains the best selling home console despite a big boost for PS3.
System

This week's
sales
Last week's
sales
Life-to-date
sales
1
Nintendo 3DS
279,259
250,205
10,059,139
2
Wii U
67,083
69,386
694,370
3
PlayStation 3
64,352
53,222
8,924,436
4
PlayStation Portable
54,873
41,914
19,683,884
5
PlayStation Vita
33,309
20,492
1,164,134
6
Wii
5,632
6,741
12,644,468
7
Xbox 360
1,893
1,986
1,615,727
8
PlayStation 2
207
207
21,831,556