Animal Crossing: New Horizons sells over 7 million copies in Europe in the first year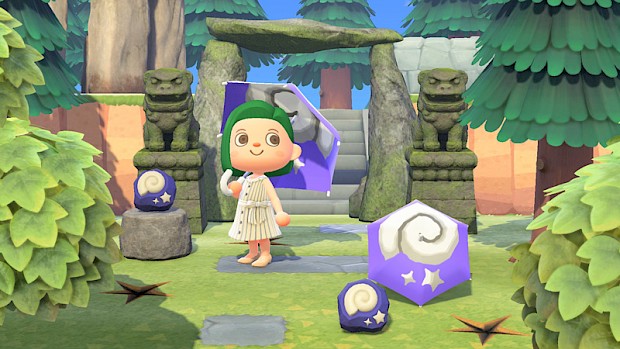 Posted 17 Mar 2021 at 07:10 by Dennis Tummers
Almost a year ago, Animal Crossing: New Horizons launched on the Nintendo Switch, and we could all start our island retreat under the supervision of Tom Nook. Yesterday, Nintendo of Europe shared a press release stating that over 7 million copies have been sold (digital and physical combined) over here in Europe. That's a lot of different islands!
To celebrate, a one-year anniversary is launching this week on the 18th of March, and will bring us some new and recurring content. A couple of new items will be available to celebrate the first year anniversary and April Fool's Day. Custom designs will get an update as well, and the collaboration with the Sanrio amiibo cards will go live. And love it or hate it, but Bunny Day will return as well! You can find the full list of what the update brings here.
Nintendo states that software updates will continue in the second year. Will you grab this occasion to jump back in? Or are you still a regular visitor of your island? Let us know on our forums or in the comments below! Happy 1st anniversary Animal Crossing!
---
16th March, 2021 – One year after its launch on Nintendo Switch, Animal Crossing: New Horizons has become the fastest-selling Nintendo game ever launched in Europe.

Since its release on 20th March 2020, over 7 million copies of the game have been sold across the continent. More than one-third of the 20 million-plus Nintendo Switch owners in Europe have now started their own deserted island getaway in Animal Crossing: New Horizons, with more players joining all the time.

"We're truly grateful that Animal Crossing: New Horizons has been embraced by so many players across Europe," said Nintendo of Europe President Stephan Bole. "Animal Crossing has long been a popular franchise in Europe, and its continued growth is due to the love of our fans for this unique series."

In Animal Crossing: New Horizons for Nintendo Switch, players start their new life on a deserted island, living among animal residents, gathering materials to craft tools and furniture, and living a carefree life however they like. Over time, players can transform an uncultivated island into a blossoming community, shaping the landscape with streams and waterfalls, placing furniture outside to create idyllic spots, and more. The island changes with the seasons: as winter changes to spring, different bugs and fish appear for players to catch, and regular events give players reasons to keep going back. Friends near or far can visit each other's islands via online play and send each other in-game gifts and messages.

Since the game's launch last year, multiple free updates have added additional content, including time-specific events, visiting vendors, and the ability to go diving in the ocean. The most recent updates added clothes and furniture themed after the Super Mario Bros. 35th anniversary, as well as new collaboration characters with Sanrio, accessible by scanning amiibo cards that launch in Europe next week. Software updates will continue in the title's second year.

Players who want to show off their islands will soon get a new way to do so, with the Animal Crossing: New Horizons Island Tour Creator web service, launching on 24th March. By uploading screenshots or video clips of their island taken on their Nintendo Switch console, players can create a poster or trailer to share their island's scenic sights and top attractions with the world.