de Blob 2 confirmed for Switch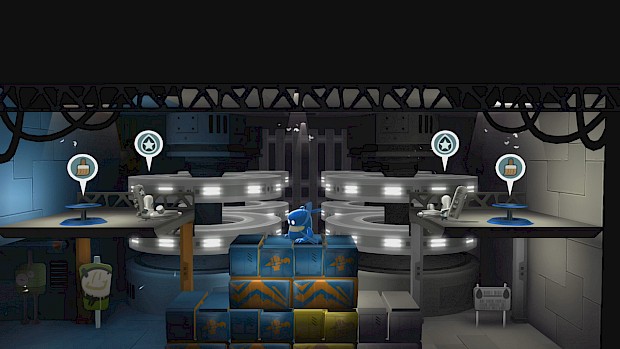 Posted 31 Jul 2018 at 10:03 by Dennis Tummers
Last week we posted the review for the Switch version of the first de Blob. There were plenty of rumours that the sequel was also coming to the Switch, thanks to the game being listed on the US Nintendo website.
A tweet from THQ Nordic has brought clarity, as they confirmed de Blob 2 will release on August 28. The game originally released in 2011 on the Wii, Playstation 3 and XBox 360. A DS version was also released at the same time.
In the conversiation of the tweet a user asked "Physical release too???", on which THQ Nordic replied with a confident "Absolutely!". It is unconfirmed if and in which regions the physical game will release though.
<center> <blockquote class="twitter-tweet" data-lang="nl"><p lang="en"
dir="ltr">Guess who's back,<br>back again.<br>Blob is back,<br>tell a friend.<br><br>We&

#39;re happy to announce that we will release de Blob 2 for Nintendo Switch on August 28! <a href="https://twitter.com/hashtag/deBlob2?src=hash&amp;ref_src=twsrc%5Etfw">#deBlob2< <a href="https://twitter.com/hashtag/NintendoSwitch?src=hash&amp;ref_src=twsrc%5Etfw">#NintendoSwitch< <a href="https://t.co/SGUg6O1864">pic.twitter.com/SGUg6O1864<<&mdash; THQNordic (@THQNordic) <a href="https://twitter.com/THQNordic/status/1023901150377127936?ref_src=twsrc%5Etfw">30 juli 2018<</blockquote> <script async src="https://platform.twitter.com/widgets.js" charset="utf-8"></script> <