Epic Mickey 2 set for Wii U launch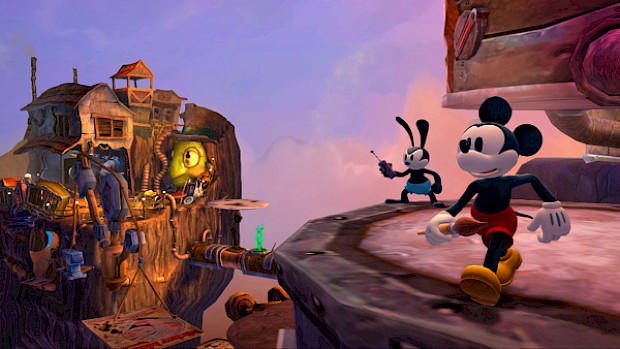 Posted 04 Oct 2012 at 14:09 by Aaron Clegg
Publisher Disney Interactive Studios has confirmed (via Eurogamer) that Disney Epic Mickey 2: The Power of Two will be releasing on Wii U in Europe on launch date - November 30th.
The game had already been announced for a variety of platforms, with Warren Spector's main Junction Point Studios developing the Wii version, and Blitz Games handling a PS3/Xbox 360 port. Heavy Iron Studios is responsible for the Wii U game, while critically-acclaimed studio Dreamrift is creating an entirely new 2D spin-off Epic Mickey: Power of Illusion exclusively for Nintendo 3DS.
We've got almost a dozen screenshots of the Wii U version in the gallery, so be sure to check them out.
Disney Epic Mickey 2: The Power of Two is due out on Wii on November 23rd, with Power of Illusion also due the same day.