Etrian Odyssey Origins Collection Arrives June 1st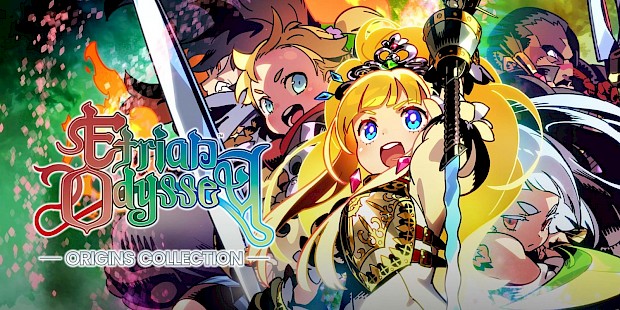 Posted 25 May 2023 at 08:38 by Joshua Phillips
Remastered graphics, sound and gameplay adorn this shiny-new release of 3 classic RPGs from the Etrian Odyssey franchise in Etrian Odyssey Origins Collection!
Create endless adventure with the Etrian Odyssey Origins Collection!

Explore the rich beginnings of this RPG franchise with remasters of three timeless adventures that inspire players to go on a journey of discovery, mapping deep dungeons, and building customized parties for exploring and engaging in tactical combat. Play as the leader of a guild of adventurers, searching for rare treasures and secrets within the depths of a vast, sprawling labyrinth. Traverse and draw a map of the environment while encountering enemies large and small in turn-based combat, then return to town to rest, sell materials for better equipment, and manage your party, selecting from a collection of heroes to build the right team for the job.

Etrian Odyssey Origins Collection Features:

Survive a vast, labyrinthian forest on the edge of a peaceful village in Etrian Odyssey HD, journey to a floating castle in the sky in Etrian Odyssey II HD, and be transported to an oceanic paradise and rumors of a drowned city in Etrian Odyssey III HD.

Touch screen mapping functionality for the Nintendo Switch™: Plot your progress through the labyrinth, drawing walls and placing icons to note special events and resources

Newly remastered graphics, remastered soundtrack and quality of life improvements including difficulty selection and save slots

Easy access to the Monstrous Codex, quest log and skill tree

Maximize your adventuring by optimizing your party, choose the character classes that work for your playstyle
Etrian Odyssey launches in Europe on June 1st!