Japanese Nintendo Direct - Animal Crossing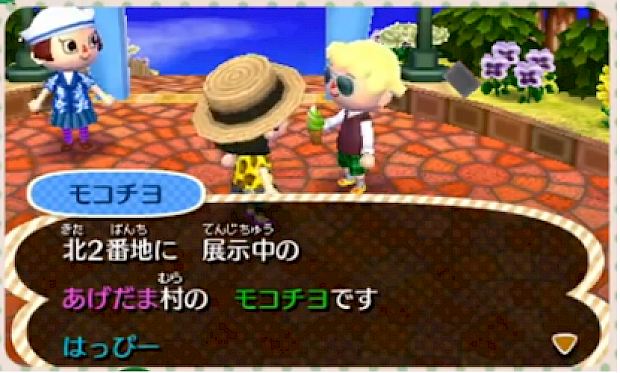 Posted 08 Oct 2012 at 11:25 by Joshua Phillips
The 3DS Animal Crossing is something to get excited about, not a simple reiteration of the series as seen on previous systems, but a true sequel to the N64/GameCube classic
Indeed, this title is jam packed with so many new features that Nintendo hosted their own Nintendo Direct on Friday, which you can find below. If you haven't got the time to sit through 45 minutes of Iwata goodness though, scroll down to read all the highlights.
https://www.youtube.com/watch?v=EU5aQT8S1CI
This new title will involve the community more than ever before. No longer will you have pesky inhabitants complaining about dying plants, to then walk around with a fishing rod, not doing anything about it. This time, they will help you out with hard earned bells.
So, rather than catering for your own individual needs you will have the community in mind. Using a megaphone to gather locals, you can help your neighbours select items in shops or plan where to create new buildings. There are plenty of new buildings to create, but they will cost. This is where the community comes in and you can request money from inhabitants of your sweet village to grow it into a bustling town. You'll have the ability to create roads for your underlings to take advantage of, as well as fences and, wait for it, wishing wells.
New shops are set to arrive in this title, along with the usual suspects such as the Able Sisters. There will be a shoe shop and museum store, where you can make custom signs. You can now design and sell your own items thanks to a more detailed art system which allows for comprehensive designs.
With all this new information you are no doubt feeling a bit emotional, as are the inhabitants of Animal Crossing - So you'll be glad to know that emotions have made a return, with even more choices of expression. You can choose from these to create your own licence in the photo booth. If all this is getting a bit much, you can relax with a nice massage which puts your player in a dream-like state.
StreetPass will also play an important role, and we're thankful as our 3DS' are getting pretty tired of simply swapping puzzle pieces with random strangers. StreetPass will allow you to take a peak into the homes of passers by, trade items and explore towns. You can even travel with your friends to a tropical island, taking part in mini-games and enjoying themed shops.
Finally though, the question on everyone's mind, what is KK Slider up to? You'll be glad to know that he won't just be asking you to check out the riffs to a particular new 'ditty' of his, as he now owns his own nightclub.
KK Slider DJ has his own crazy light show, smoke machines and... those weird dancing cactus things. There will also be karaoke with the man himself, where KK Slider provides some nice guitar riffs over your drunken, pigeon-milk fuelled rendition of KK Blues.
Animal Crossing Jump Out will release in Japan on November 8th whilst us Europeans will have to wait until early 2013.