Little Friends: Puppy Island Announced for Nintendo Switch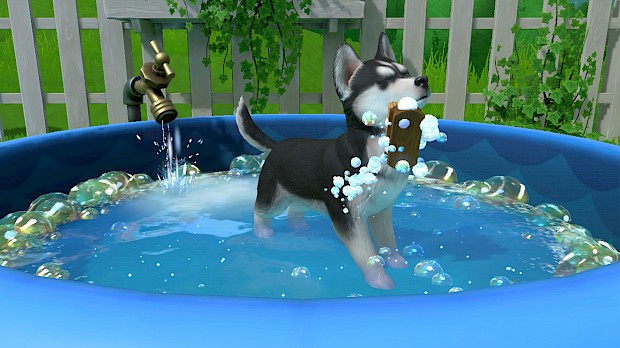 Posted 24 Mar 2023 at 10:56 by Joshua Phillips
Nintendo do a great job of keeping most of their franchises alive with new iterations and instalments every few years, but one area they are lacking is in their DS and Wii Touch Generations! titles. Heck, it was only last year that we finally got a version of Wii Sports on Nintendo Switch and that was Nintendo's best selling title of all time.
While we wait for the likes of Tomodachi Life to rise from their grave, Fireshine Games are filling in the void of another forgotten Nintendo classic for now, in the form of Little Friends: Puppy Island.
Get a new dog, feed it, love it, wash it, take it for walks, make new dog friends, throw discs – Everything you loved from a particular DS game is here and will be on Nintendo Switch this Summer!