Mario Gets The Party Started On Nintendo Switch Online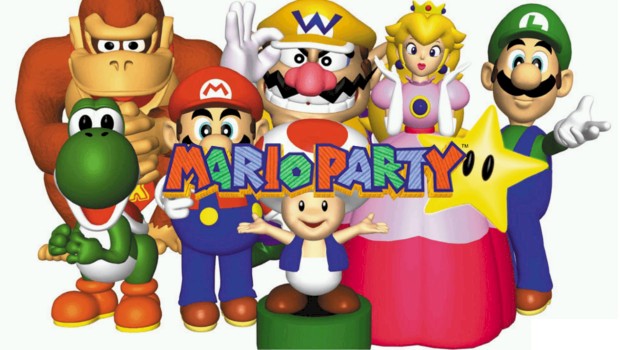 Posted 21 Oct 2022 at 02:05 by Sam C Gittins
Both the original Mario Party and the sequel are coming to Nintendo Switch Online Expansion Pack, on November 2, 2022.
Check out the overview for both games below...
Mario Party

Mario doesn't spend all his days jumping around and kicking Bowser's behind from here to the moon - he's also the biggest party animal on the face of the Earth. Glimpse how Mario celebrates all the victories he's had over the years with Mario Party, a game that - along with its sequels - is unlike any other for the N64, offering some of the system's greatest multiplayer gaming. Over 50 mini-games make Mario Party a monster cartridge bulging with multiplayer fun.

Mario Party is designed for 1 to 4 players, but it's not really a party unless you're playing with your pals. The festivities are based on a board game format, right down to the fact that players must roll a die to determine how many spaces to move. The fun starts when players land on different squares, because each space holds one of more than fifty different mini-games. These quick competitions determine who will earn coins and stars, and who will go home empty handed.

The mini-games are spread over eight different game boards - some of which need to be unlocked. Some of the games pit every man or princess against the others, some are two-on-two, and others are even three against one. The games are simple and fantastic fun to play. One challenge is loosely based on "Simon Says," another involves a two-on-two bobsleigh race, and one crazy game forces one player attempt to cross a rope while the other three do their best to shake him or her off. You'll find skill games, racing games, puzzle games -- basically every type of challenge you can imagine.

A good portion of the actual game boards are animated, with hidden dangers and special challenges scattered everywhere. Mario, Luigi, Princess Peach, Donkey Kong, Bowser, Yoshi, and Wario are all invited to the party, and each character has his or her own game board. Mario Party is fun for only one player, but to get the most out of this party-in-a-pak, you should play with three other friends. It's definitely the kind of game that keeps you up till the wee hours of the morning, so you might want to start catching up on your sleep right away.

CAUTION: Please be aware that five of the mini-games and the Mecha Fly Guy training area in the original Mario Party require the player to rapidly rotate the Control Stick in order to achieve a stated objective. Some individuals may experience skin irritation, including blisters, and/or damage the Control Stick, if they rotate the Control Stick with the palm of their hands. Nintendo recommends that the Control Stick be rotated with the thumb or by holding it between the thumb and forefinger. This caution does not apply to the Mario Party 2 game or the Mario Party 3 game.

Mario Party 2

What do you do when your first party is a raging success? You throw another one, of course! Mario and all of his famous friends have long since RSVP'd for Mario Party 2, so you'd be a fool to miss this fiesta.

Like the original Mario Party, this star-studded sequel allows up to four players to compete in exciting interactive board games packed with surprises. Mario Party 2 features six all-new multiplayer Adventure Boards, and a special Quest Mode for players who prefer to party alone. There are 64 action-packed mini-games in Mario Party 2. Most of these games present brand new challenges, and some are updated versions of the best mini-games from the first Mario Party.

Mario Party 2 expands on the great visual style that was established in the original game. Each Adventure Board features a unique theme, and the characters dress differently depending on where they are playing. Nothing delivers more replay value than great multiplayer gaming, and Mario Party 2 has been developed specifically for that purpose. The first Mario Party Pak was a hoot, and Mario Party 2 has enough atmosphere and new surprises to keep your shindig raging all night long.
Check out the trailer below...
For more details, check out the discussion on our forum.