Mario Kart 8 Deluxe - Booster Course Pass Wave 6 - Course Overview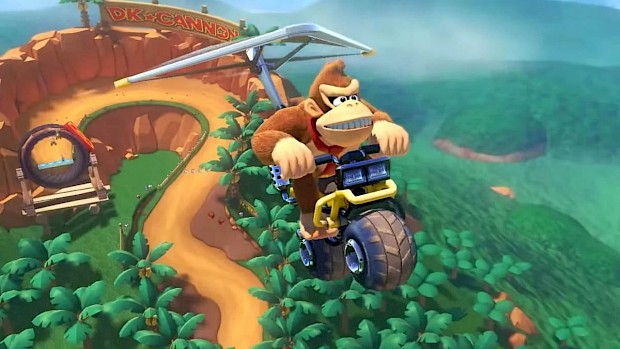 Posted 02 Nov 2023 at 10:31 by Joshua Phillips
Wave 6 of the Mario Kart 8 Deluxe Booster Course Pass, the last wave coming to the title, will release on November 9th!
Featuring characters such as Diddy Kong and Funky Kong, famous tracks like Wii Rainbow Road and DK Mountain, all new Mii costumes, a music player and more!
Scroll down for the overview trailer where you can get a glimpse of all the great new content coming to Mario Kart 8 Deluxe.
Here's a look at the final roster, via Twitter/X user OatmealDome: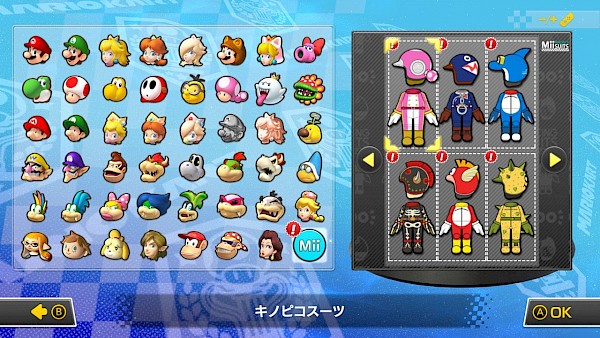 A screenshot of some of the new courses, via GameXplain on Twitter/X: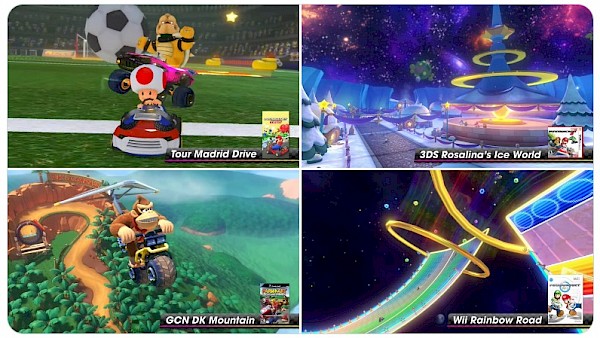 An image showcasing all of the new Mii costumes arriving in this update, via No Contect Super Mario on Twitter/X: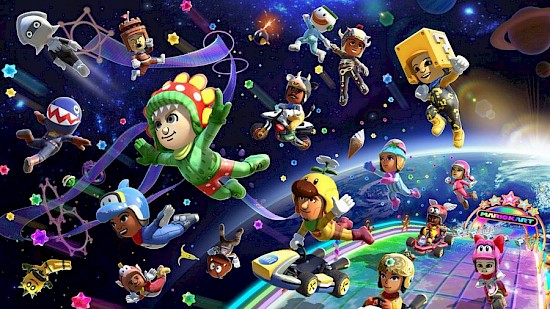 This is the last update for Mario Kart 8 Deluxe. The Booster Course Pass is available to purchase from the eShop, via a physical download code in stores, or for free with Nintendo Switch Online + Expansion Pack.