Mario Kart Deluxe is first UK #1 for Nintendo since 2011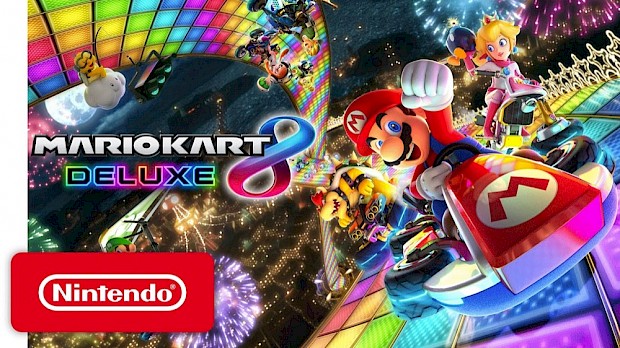 Posted 01 May 2017 at 11:44 by Joshua Phillips
The Nintendo Switch enjoyed a great launch month, selling over its 2 million estimate and getting snapped up as soon as it hit store shelves. After the release of Mario Kart, it seems that good start is now turning into a great first lap.
Releasing a batch of new Switch consoles in time for the launch of Mario Kart 8 Deluxe, Nintendo has managed to secure the #1 spot in the UK charts, a territory notoriously hard for Nintendo to crack. This is the first Nintendo title to enjoy these lofty heights since Pokémon White in 2011.
Not only did Mario Kart 8 Deluxe sell great this week, it also sold better than the launch of the original title on Wii U and helped sales of Zelda: Breath of the Wild climb up over 60% on last week, securing the #5 slot.
This also marks the first time a Mario title has held top position since Mario Kart Wii.
Nintendo has managed to charge their way to the front of the pack, Bullet Bill style, but will they be able to maintain it with the likes of ARMS on the horizon? Or are Nintendo at risk of a blue shell before the finish line?