Mario Strikers: Battle League Football Update Out Now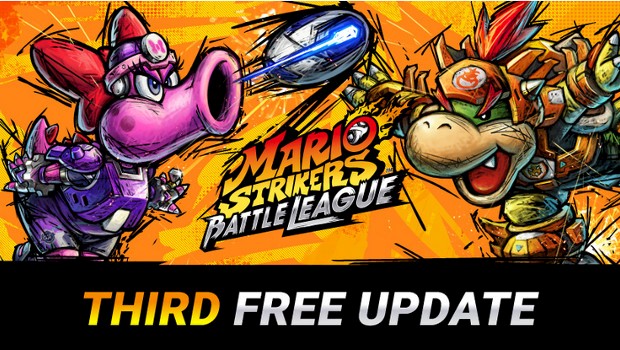 Posted 18 Dec 2022 at 04:10 by Sam C Gittins
Mario Strikers: Battle League Football version 1.3.0 update is out now.
Check below for the details.
Additional Content
Added "Bowser Jr." as a playable character.
Added "Birdo" as a playable character.
Added the "Urban Rooftop" stadium.
Added the "Shellfish" gear set.
Added Features
Added "Quick Chat" feature to online gameplay. You can now select from four preset messages during each of the onscreen phases to communicate with all players in the match.
General
Added a rule to "Match Settings" that limits ? Blocks that appear during a match to only Team-Colored ? Blocks.
Made other adjustments to game balance and fixed other issues to improve the gameplay experience.
For more details, check out the discussion on our forum.