Metroid Fusion arrives this Thursday on Nintendo Switch Online + Expansion Pack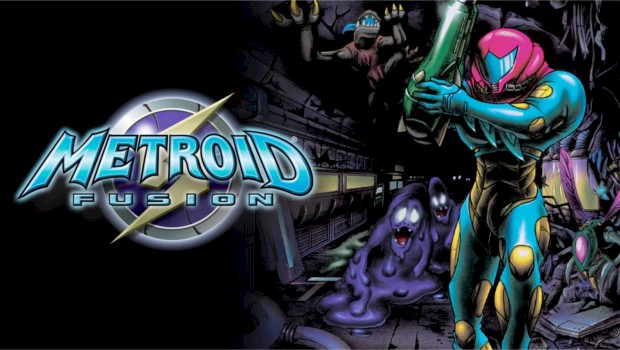 Posted 06 Mar 2023 at 02:15 by Sam C Gittins
Metroid Fusion will be added to the Nintendo Switch Online + Expansion Pack service on Thursday 9th March, 2023.
This follows the recent release of Metroid Prime Remastered, which just received a physical release, following the digital release mere weeks ago.
It seems that Nintendo is drawing on past nostalgia, as originally, both Metroid Prime on the GameCube and Metroid Fusion on the GameBoy Advance were released in the same month of November 2002, some twenty-one years ago.
Metroid Fusion is also known as Metroid 4, it is set after Metroid Prime and Super Metroid, but before Metroid Dread. Indeed, it's now possible to play many of the Metroid games on the Switch, and hopefully more games from the franchise will be released in the near future.
An overview can be found below...
"In Metroid Fusion, interstellar bounty hunter Samus Aran is attacked by an X parasite while exploring the mysterious planet SR388. This organism is not only deadly, but it can mimic the abilities of any creature it infects – including Samus herself! Saved from the brink thanks to an infusion of Metroid DNA, the X parasite's only natural predator, she soon discovers that the parasite has spread to the research station orbiting SR388. Weakened and out of options, Samus must do whatever it takes to destroy the X threat before it's too late.

"Embark on this critical mission alongside Samus and experience classic Metroid gameplay while exploring a massive research station teeming with hostile life forms. Collect power-ups – including favorites like Morph Ball and Screw Attack – uncover a multitude of secrets and experience the adventure that links Super Metroid™ to Metroid Dread. But be wary, because the dreadful SA-X, an unstoppable X parasite mimicking Samus, is on the loose... and it's coming for you."
Here's the original tweet...
Check out the trailer below...
Have you played Metroid Fusion? If you have, are you looking forward to playing it again? What's your favourite game in the Metroid series?
For more details, check out the discussion on our forum.