Multiplayer Festival coming to the Switch eShop in Europe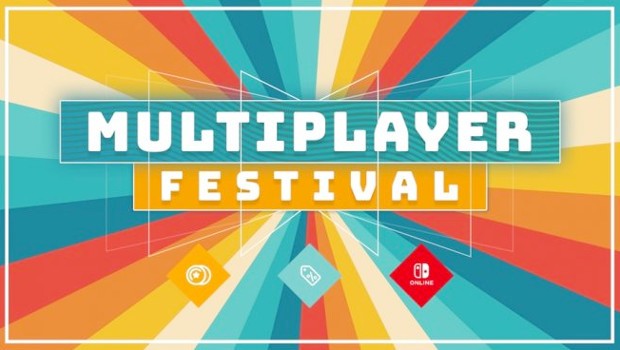 Posted 29 Jul 2023 at 01:04 by Sam C Gittins
Nintendo have announced a Multiplayer Festival is coming to the Switch eShop in Europe this August.
All throughout the month, double Gold Points can be gained when purchasing select titles. Nintendo Switch Online members can also play three multiplayer games for free, from August 25th, 2023 until the end of the event.
Check out the details below...
The Gold Point Promotion starts on Tuesday, 1st August, at 10:00 CEST and ends on Wednesday, 16th August, at 23:59 LT. Gold Points are earned when purchasing games for Nintendo Switch. Users can use them on their next Nintendo eShop purchase by redeeming them at checkout. Nintendo Switch Online members can earn 20% back in Gold Points on select multiplayer games purchases, including Nintendo Switch Sports, Super Smash Bros. Ultimate, and Mario Kart 8 Deluxe. All other users can earn 10% back in Gold Points on those purchases.

It is followed by the Multiplayer Sale from Thursday, 17th August at 00:00 CEST to Sunday, 27th August at 23:59 LT with discounts on hundreds of multiplayer games. Discounted titles include: Animal Crossing: New Horizons, where new friends, discoveries and opportunities are waiting on a deserted island; Animal Crossing: New Horizons – Happy Home Paradise, in which players join Lottie and her resort development team to help turn vacation home dreams into reality; Luigi's Mansion 3, having players join the cowardly hero Luigi on a ghostly – and gooey – quest to save Mario and friends; Kirby Star Allies, a colourful platforming adventure, in which up to four players can journey through Dream Land together, combining Copy Abilities to perform spectacular special moves or even create new powers, and Mario Party Superstars, featuring five classic boards from the Nintendo 64 era and 100 minigames from across the series, as well as many more games.

The Multiplayer Festival ends with Game Trials, occurring from Friday, 25th August at 10:00 CEST until Thursday, 31st August at 23:59 LT. During the Game Trials, Nintendo Switch Online members are invited to play and discover three multiplayer games for free. These games will be announced on Monday, 21st August on the Multiplayer Festival hub.

In addition to earning 20% back in Gold Points, the Multiplayer Festival also provides Nintendo Switch Online members with several added benefits like receiving Bonus Platinum Points for playing certain multiplayer games with online functions, enjoying free express delivery on My Nintendo Store until 31st August, or receiving a 50% discount on NES controllers on My Nintendo Store until 16th August. For more information about the advantages for Nintendo Switch Online members during the Multiplayer Festival, head to the Festival hub.
The event will begin on August 1st, 2023 and will end on August 31st, 2023.
For more details, check out the discussion on our forum.