News: Kingdom Hearts 3D Reigns in Japan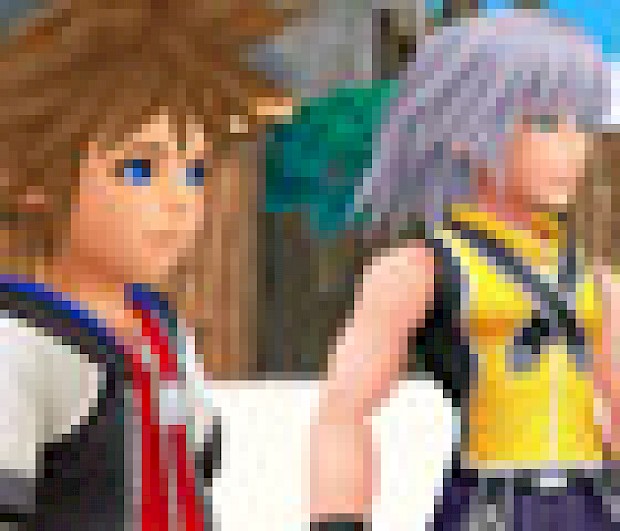 Posted 04 Apr 2012 at 16:12 by Aaron Clegg
Kingdom Hearts 3D: Dream Drop Distance makes a comfortable debut at the top of the chart...
Another week, another big 3DS game that begins with K hits Japan (wait, what?) This time it was the turn of Square-Enix's long-awaited Kingdom Hearts 3D: Dream Drop Distance.
The game opened with a much higher total than its nearest rivals, although fell somewhat short of previous iterations on the series - perhaps hampered by the youth of the 3DS platform.
Further down the table, Kid Icarus Uprising takes a moderate drop in its second week, although it will be interesting to see whether it can settle down at a respectable number. Also of note is Konami's PS Vita remake of the fan-favourite Wii gem Little King's Story, which managed a, well, mild debut.
Here's the software chart for the week of March 26th to April 1st.
No.
System
Title
Publisher
1
3DS
Kingdom Hearts 3D -Dream Drop Distance
213.579
Square-Enix
2
PS3
Pro Baseball Spirits 2012
90.433
Konami
3
PSP
Pro Baseball Spirits 2012
60.141
Konami
4
3DS
Kid Icarus Uprising
47.179 / (179.705)
Nintendo
5
NDS
Pokemon + Nobunaga's Ambition
30.535 / (267.608)
Nintendo
6
PSP
Black Panther 2: Yakuza Ashura Chapter
26.655 / (131.592)
Sega
7
3DS
Super Mario 3D Land
24.936 / (1.464.696)
Nintendo
8
3DS
Monster Hunter 3G
21.288 / (1.358.410)
Capcom
9
3DS
Mario Kart 7
19.653 / (1.621.631)
Nintendo
10
PS3
The Idolmaster: Gravure For You! Vol.6
17.759
Bandai Namco
11
PSV
Pro Baseball Spirits 2012
17.264
Konami
12
3DS
Mario & Sonic at the London 2012 Olympic Games
12.947 / (112.603)
Nintendo
13
PS3
Devil May Cry HD Collection
11.926 / (55.717)
Capcom
14
3DS
Hatsune Miku and Future Stars: Project Mirai
8.267 / (124.618)
Sega
15
PS3
Silent Hill HD Edition
7.971
Konami
16
PS3
One Piece: Pirate Warriors
7.851 / (804.601)
Bandai Namco
17
3DS
Harvest Moon: The Land of Origin
7.657 / (154.764)
Marvelous AQL
18
PSP
Shining Blade
7.535 / (148.824)
Sega
19
PSV
New King Story
7.141
Konami
20
Wii
Wii Sports Resort with Wii Remote Plus
6.596 / (905.638)
Nintendo
With consecutive big releases, there's only one way up for the 3DS hardware. A rather tasty system bundle for Kingdom Hearts meant the handheld reached a particularly high sum this week.
| No. | Console | Week Sales | Last Week Sales | LTD Sales |
| --- | --- | --- | --- | --- |
| 1 | Nintendo 3DS | 121.921 | 94.011 | 5.522.588 |
| 2 | PS3 | 23.771 | 25.750 | 8.057.007 |
| 3 | PSP | 18.356 | 19.875 | 19.007.358 |
| 4 | Vita | 12.105 | 10.302 | 642.490 |
| 5 | Wii | 9.292 | 9.270 | 12.323.388 |
| 6 | Nintendo DS | 1.712 | 1.836 | 32.836.979 |
| 7 | PS2 | 1.374 | 1.333 | 21.788.846 |
| 8 | Xbox 360 | 1.317 | 1.084 | 1.554.221 |