News: Sega Working With PEGI & BBFC On MadWorld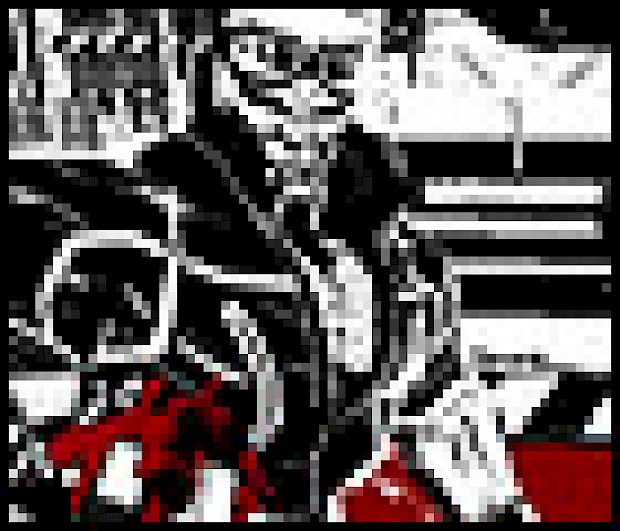 Posted 23 Aug 2008 at 17:36 by Nathan Whincup
SEGA have revealed that they are working with PEGI and BBFC to ensure that they don't go "over the top" with the vividly violent MadWorld.
Last week, British tabloid newspaper the Daily Mail and "pressure group" Mediawatch-UK teamed up to publically condemn Platinum Games' upcoming Wii-exclusive IP MadWorld and began a crusade to have the BBFC refuse to classify the game, thus preventing its release in the UK. The tabloid claimed that MadWorld would contradict the Wii's "repatoire of mostly sports games", with a Mediawatch-UK spokesperson adding that it is a 'shame' that publisher SEGA have chosen to release it exclusively for the Wii.
SEGA have responded to these harsh words with news that they are working with the PEGI and BBFC ratings boards to ensure that MadWorld can be released in the UK. Here's what SEGA's David Corless had to say about the issue.
"Yes, it's violent. We don't try to hide that, but as publishers, we see it as a fantasy game - it's fantasy violence. It's over the top. It's cartoony. We also take the violence very seriously. We are working with the age rating boards, with PEGI and with BBFC. We're not at the end of the game's development, but we're working with them now to make sure that we don't go over the top."
SEGA recently announced that neither MadWorld nor The House of the Dead: OVERKILL will be released in Germany (though games from any PAL region will work on German Wii consoles, meaning importing is still an option), and Mr. Corless admitted that there is no getting around that. He added that SEGA are taking this seriously and will ensure that the game is rated for the appropriate audience.
Click here to read N-Europe's roundtable response to the Daily Mail's article about MadWorld.
MadWorld is due out in Europe in Q1 2009. Let's hope that SEGA can fend off the 'videogames are evil' groups for the time being.