Nintendo Direct 17/02/21 to be broadcast tomorrow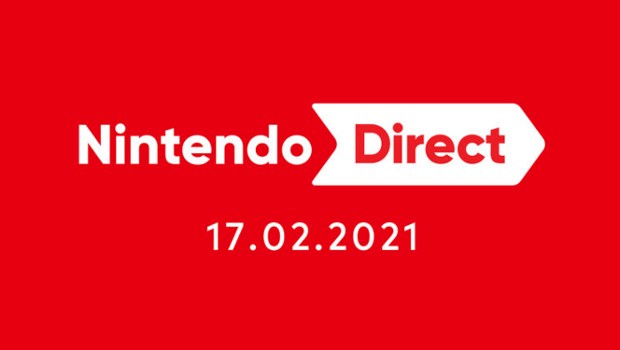 Posted 16 Feb 2021 at 15:51 by Sam C Gittins
Nintendo have announced a Nintendo Direct presentation for 17/02/21, is to be broadcast tomorrow on Wednesday 17th February 2021 at 10pm UK time.
2 pm PT

5 pm ET

10 pm in the UK

11 pm in Europe
Here is the full press release...
A NEW NINTENDO DIRECT PRESENTATION IS AIRING ON 17th February AT 23:00 CET / 22:00 UK time
The upcoming Nintendo Direct presentation focuses on software titles coming to Nintendo Switch in the first half of 2021
16th February 2021 – Tune in on 17th February at 23:00 CET/ 22:00 UK time for a Nintendo Direct livestream featuring roughly 50 minutes of information focused on available games like Super Smash Bros. Ultimate and games coming to Nintendo Switch in the first half of 2021.
To tune in, check out the Nintendo Direct website or the Nintendo UK YouTube channel, where the broadcast will be streamed.
As always, here at N-Europe we'll cover this latest presentation soon after it has aired, you can expect to see the usual roundup article appear on the site in the late hours of the evening.
Will you be tuning in for this late night presentation? Are there any announcements you're anticipating, such as a Switch Pro? Or will you be going into this with the realistic expectation of a new character for Super Smash Bros. Ultimate being announced, followed by some sales data and an Indie sizzle reel?
Let us know your thoughts in the comments section or join in with the discussion on our forum.