Nintendo Switch Online BOTW Custom Icons Return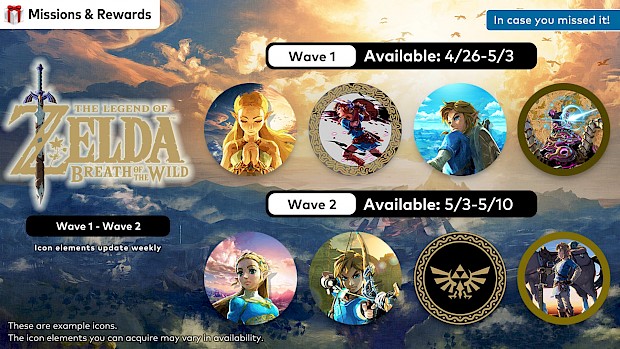 Posted 30 Apr 2023 at 11:42 by Joshua Phillips
Spruce up your Nintendo Switch experience with the return of these Breath of the Wild custom Nintendo Switch icons, which have made their return to the service.
Nintendo Switch Online members – ICYMI, now's your 2nd chance to redeem My Nintendo Platinum Points to collect from a selection of custom icons from The Legend of Zelda: Breath of the Wild. MissionscAndcRewards: Wave 1 is available until May 3rd. Wave 2 is available from May 3rd – May 10th
Will you be donning some classic BOTW-style iconography in anticipation for Links upcoming adventure?