No New Content for Mario Kart Tour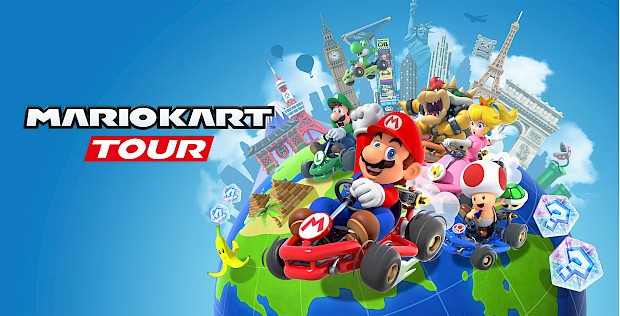 Posted 12 Sep 2023 at 11:40 by Joshua Phillips
Mario Kart is set to have its final new tour on mobiles this October. The Battle Tour, starting on October 4th, will be the last to feature new content.
Tours have been a regular appearance in the mobile Mario Kart title and presented a bunch of new content with each one, such as new tracks, new characters and a deluge of costumes.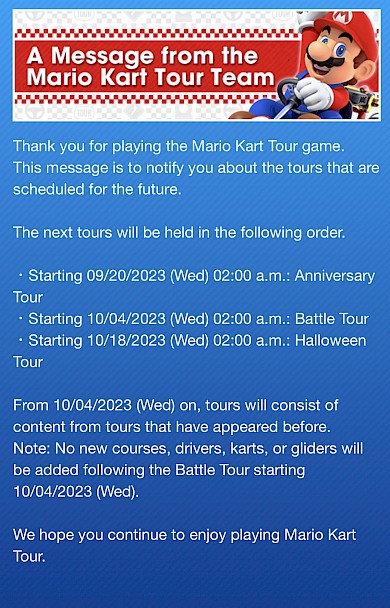 Despite new content coming to a close, Mario Kart Tour is set to stay online for the foreseeable future, cycling through previous releases.
While the title will remain online, the lack of any new content is never a good sign when it comes to mobile titles, so it remains to be seen how long Mario Kart Tour can avoid joining the ever expanding Nintendo Smartphone Cemetery, currently occupied by the likes of Dr Mario and Miitomo.
This comes just over a year after Mario Kart Tour had a big overhaul to strip itself of the gacha mechanics that were so rife in the title. We touched upon these changes in this article last September.
With Tour no longer receiving new content, and Mario Kart 8 Deluxe set to receive the final wave of content for the Booster Deluxe Course Pass, could Nintendo finally be gearing up to start development on Mario Kart 9?