Pac-Man World: Re-Pac Out Now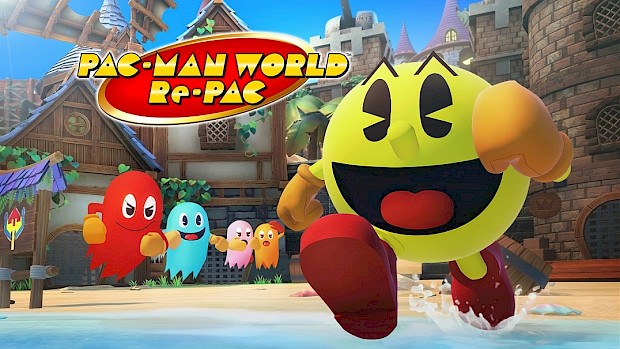 Posted 26 Aug 2022 at 14:58 by Joshua Phillips
It seems lightning does strike twice, as yet another classic PS1 platformer releases, despite the odds!
Last month, Namco blessed us with the cult classic; Klonoa Phantasy Reverie Series on Nintendo Switch, a wonderful double pack featuring the first PS1 title and the follow up PS2 game! Both were beloved by fans and highly rated, but already somewhat niche, even before the moderate failure of its only release of the last decade – the remake on Wii – sold less than stellar numbers.
In the same vein, yet another beloved yet niche PS1 Namco release has now made its way to Nintendo's Switch: Pac-Man World: Re-Pac.
With the same great levels as the original, but boasting new graphics, this looks set to satiate your 90's platforming desires. The game "targets 30 fps" on Switch, but if you prefer your platformers smooth then you can play in performance mode, which sees a drop in resolution, but repays that debt in 60fps!
Here's the official word from Nintendo:
PAC-MAN arrives home on his birthday to find the Ghosts have kidnapped PAC-MAN's family & friends and ruined his party! Off to the rescue, PAC-MAN sets out to Ghost Island!

With improved UI, fine-tuned mechanics and updated visuals, PAC-MAN WORLD Re-PAC is a modernized classic!

Dodge Ghosts, solve environmental puzzles, rescue the PAC-FAM, and more in this platforming adventure!

Butt-bounce, rev-roll, PAC-DOT attack, and hover-jump to the final face-off against TOC-MAN!

Play the main adventure in QUEST MODE, a collection of 3D mazes in MAZE MODE, and the original PAC-MAN in CLASSIC MODE!