Pokémon 20th Anniversary details emerge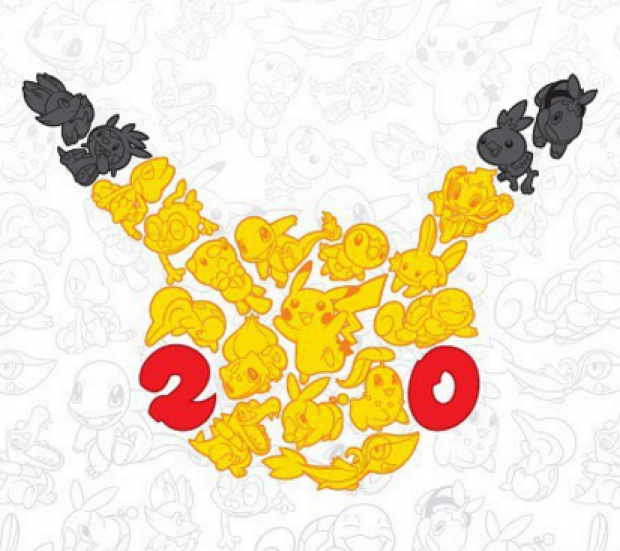 Posted 13 Jan 2016 at 08:52 by Dennis Tummers
Next month is a big month for Pokémon trainers, since the Pokémon Company will celebrate the 20th anniversary of the franchise. As you can see in the introduction trailer below, it will not be half-heartedly. What can we expect? Here is the run-down!
Starting February 2016, you will be able to obtain some of the rarest Pokémon for Pokémon X/Y and Alpha Sapphire/Omega Ruby on a monthly basis. Finally you will get the chance to obtain the likes of Mew and Arceus (and many more!) on your current generation games. A full list and the way to obtain them can be found on Serebii.
Further, the classic trio Pokémon Red, Blue and Yellow will be released on the Nintendo 3DS Virtual Console on February 27. Along with this release come a number of limited edition 2DS/3DS bundles. The United States will have a New Nintendo 3DS with two pair of cover plates and the games Red and Blue pre-installed (as seen in the trailer below). Europe will get three coloured Nintendo 2DS models, with one of the games pre-installed.
Europe Nintendo 2DS limited editions
Luckily the Pokémon Company is not only on the nostalgia tour, but will also bring us at least two new games this year: Pokkén Tournament for WiiU and Pokémon Go for mobile devices. Especially the latter still remains a bit of a mystery, but we will share the details as soon as we know them.
Finally, there will be a number of non-videogame related releases. The first three Pokémon movies will be digitally remastered. There will also be a number of special and limited edition card sets for the Trading Card Game, and a number of special merchandise will be available.
Are you excited? And what are you looking forward to the most? Share your thoughts in the comments or on the message boards!