Pokémon Rumble U to support NFC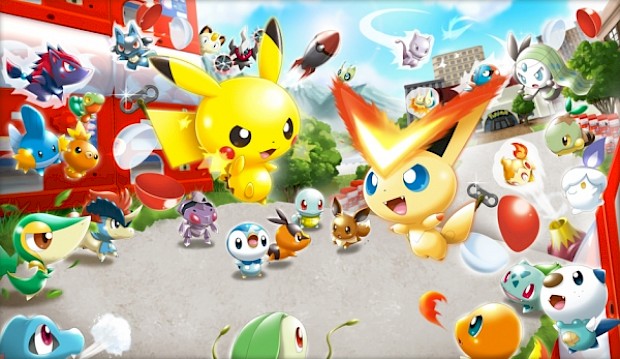 Posted 13 Mar 2013 at 12:09 by Joshua Phillips
After a few cheeky hints last week from Shigeru Miyamoto, it has been confirmed that Nintendo are to release their first NFC title this year, and it may be sooner than you think.
Pokémon Rumble U, the upcoming Pokémon title set for a Japanese release of April 24th, is set to feature NFC capabilities according to scans of Japanese magazine CoroCoro (via Serebii).
It seems like a match made in heaven as previous titles in the Pokémon Rumble series have tasked you with collecting and levelling up toy Pokémon. Now it seems that this will all be a reality as you'll have to buy certain Pokémon figures and scan them into the game thanks to the Wii U's built in NFC reader.
The game will be priced at 1,800 yen (around £13) and will release alongside seven Pokémon figures each priced at 200 yen (around £1.50). You'll be able to level up and record battle information on the toys themselves.
Sadly, any plans for a Western release are yet to be confirmed but given the popularity of the Skylanders series and Pokémon, we'd like to hazard a guess that this will be arriving in Europe some time in the future, though thanks to the NFC side of things (and the toys themselves) it may take some time.
Would you be interested in this title getting a Western release? And just how many toy Pokémon do you think Nintendo could sell on the market? All 649? You'd best start saving!