Pokémon Sword and Shield Expansion Pass Updates Roundup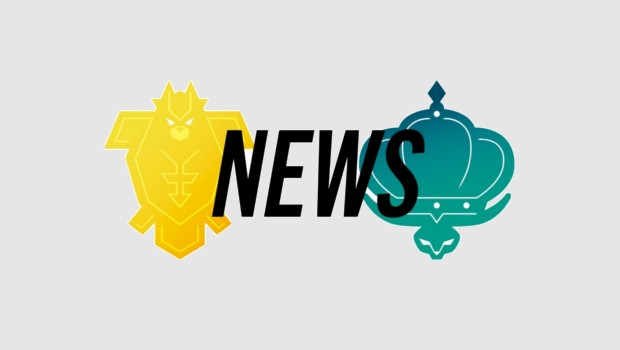 Posted 29 Sep 2020 at 13:00 by Sam C Gittins
The Pokémon Company have just finished airing the latest Pokémon Sword and Shield Expansion Pass Updates video, it contained the release date for the Crown Tundra Expansion, which is, October 22nd, 2020, in addition to plenty of other Pokémon related details.
Check below for the full press release...
Today, The Pokémon Company and Nintendo announced that The Crown Tundra, the second set of downloadable content for the blockbuster Pokémon Sword and Pokémon Shield video games, will launch on October 22. In The Crown Tundra, Trainers can explore a vast, frigid landscape with jagged, snowy mountains and drifts of glittering snow. The Pokémon Sword Expansion Pass and the Pokémon Shield Expansion Pass are available for purchase in Nintendo eShop. Starting on November 6, Trainers will have the opportunity to purchase bundle packs consisting of the Pokémon Sword or Pokémon Shield base game as well as that game's corresponding Expansion Pass, which includes The Isle of Armor and The Crown Tundra. These bundle packs are well suited for Trainers who have yet to embark on their journeys in the Galar region.
During a video presentation, Tsunekazu Ishihara, president and CEO of The Pokémon Company, also unveiled newly discovered Pokémon, new game features, and exciting in-game bonuses for Pokémon Sword and Pokémon Shield or the Expansion Passes, as well as updates to Pokémon GO.
Newly Discovered Pokémon
Galarian Slowking
Category: Hexpert Pokémon
Height: 5'11"
Weight: 175.3 lbs.
Type: Poison/Psychic
Ability: Curious Medicine
A Shellder bite set off a reaction between the chemicals secreted by Galarian Slowpoke's brain and the spices inside its body, causing Slowpoke to gain the Poison type as it evolved into Galarian Slowking. Galarian Slowking have been observed uttering incantations in order to communicate with each other and appear to chant mysterious spells when using moves in battle. Galarian Slowking's Ability, Curious Medicine, is a new Ability introduced in The Crown Tundra.
Gigantamax Melmetal
Height: 82'+
Weight: ????.? lbs.
Type: Steel
Ability: Iron Fist
While Gigantamaxed, the Mythical Pokémon Melmetal can use its flexible and elastic liquid-metal body to land punches even when opponents keep their distance. Steel-type attacks used by Gigantamax Melmetal will change to G-Max Meltdown, a powerful move that slams opponents with shock waves and swirling liquid metal. This move doesn't only deal damage to opponents—it also prevents them from using the same move consecutively.
Dynamax Adventures
In Dynamax Adventures, players will team up with three other Trainers to explore a Pokémon Den where Dynamax Pokémon are said to lurk. Instead of their regular Pokémon team, players and their fellow Trainers will choose Pokémon that they can temporarily use for battle (rental Pokémon) to bring along into the depths of the den. Players will have to work together with their three teammates in a Max Raid Battle whenever they encounter a wild Dynamax Pokémon during their exploration. If they win the battle, players will have the opportunity to catch the Pokémon, and one Trainer on the team can swap the newly caught Pokémon for the Pokémon they had before. Trainers can delve even deeper into the den with Endless Dynamax Adventures, which enable the player to continue until they lose a battle.
Legendary Pokémon
With The Crown Tundra, Trainers will be able to encounter every Legendary Pokémon that's appeared in the main series of Pokémon video games. Players can find—and catch—Legendary Pokémon during their travels in the Crown Tundra or while they're on Dynamax Adventures.
Special Event with Pikachu
To celebrate the launch of The Crown Tundra, there will be a special in-game event for players to receive eight different Pikachu for their teams. Beginning Tuesday, September 29, and up through Friday, October 30, Trainers can find special passwords in various places including the Play Pokémon Twitter feed, and the Pokémon Trainer Club e-mail newsletter. When Trainers enter the passwords into their Pokémon Sword or Pokémon Shield game, they can obtain Pikachu—and not just one but eight, each donning a different cap. For more information about this in-game event, please visit Pokemon.com/PikachuDistributions.
For more information about the Pokémon Sword Expansion Pass and the Pokémon Shield Expansion Pass, please visit Pokemon.com/SwordShieldEX.
Connectivity between Pokémon GO and Pokémon HOME
In addition to news about The Crown Tundra, The Pokémon Company also announced that connectivity between Pokémon GO and Pokémon HOME will be available by the end of the year. This will allow Trainers to send Pokémon they've caught in Pokémon GO to Pokémon HOME. From there, some of these Pokémon can be brought into Pokémon Sword or Pokémon Shield. For more information about Pokémon HOME, please visit http://pokemon.com/home.
And if you haven't seen the presentation yet or just wanted a recap, then here's the original video below...
What did you think of this latest Pokémon presentation? Have you already experienced part of the DLC and are now perhaps, eagerly awaiting the second part? Or are you still considering purchasing the extra content?

Let us know your thoughts in the comments section or join in with the discussion on our forum.