Pokémon X and Y themed 3DS consoles coming to Europe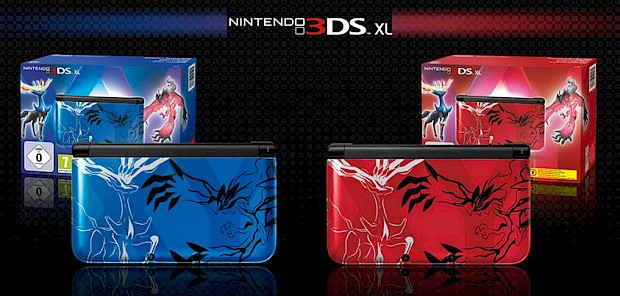 Posted 04 Sep 2013 at 11:40 by Ashley Jones
Nintendo has confirmed that two brand new Pokémon X/Y themed 3DS designs will be coming to Europe and North America on September 27th.
The two consoles, pictured above, will be available for purchase two weeks prior to the release of Pokémon X/Y, which is released on October 12th.
News of the release was announced alongside more information on the upcoming games during today's Nintendo Direct conference. Stay tuned to N-Europe as we'll have a news report soon, but our Twitter account has the information right now.
Let us know if you plan on picking the new designs up using the comments section below.