PowerWash Simulator comes to Nintendo Switch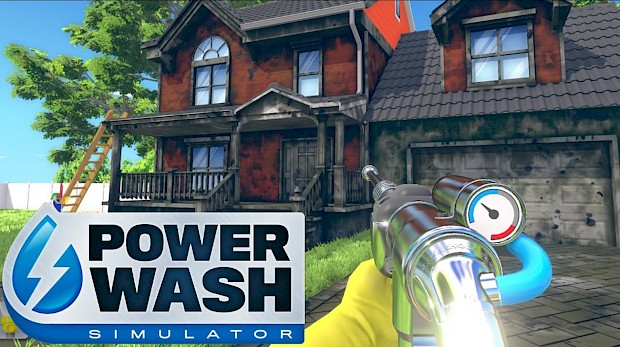 Posted 20 Jan 2023 at 18:04 by Joshua Phillips
The surprise Xbox and Steam hit PowerWash Simulator makes its way to Nintendo Switch at the end of this month on January 31st! Along with a Tomb Raider special pack, the combo we'd all been waiting for!
Now not only can you relax to the soothing past time of power washing houses and cars, but also power wash ancient relics and valuable artifacts!
"Any Tomb Raider fan knows that Lara's adrenalised by the thrill of adventure, but for you, satisfaction comes in the form of a squeaky-clean surface!

You'll ensure the Manor is in tip-top condition to host guests at one of Lara's upcoming fundraising events, whilst she takes care of business elsewhere. As you prove yourself against Lady Croft's exacting standards, you'll transition from commissioned cleaner to trusted friend; being invited into more exclusive areas of the manor to clean treasures from around the world."
The Tomb Raider Special Pack is a free download to existing PowerWash purchases on other platforms, and releases alongside the Switch version. The Tomb Raider Pack is an all new mini campaign, with a short story and five new levels, along with the complete main game.