Samba De Amigo New DLC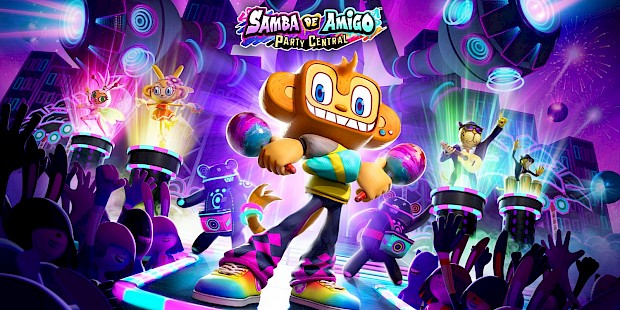 Posted 27 Oct 2023 at 09:53 by Joshua Phillips
Following the recent update to Party Central, in which you can bag yourself a free outfit for Amigo, new DLC has been made available for the title.
Virtual Singer Music Pack

Take the party to the next (virtual) level with these songs from your favorite Virtual Singers!

- Good-bye declaration

- Phony

- The Vampire
This pack offers a variety of songs from different virtual singers, though interestingly it doesn't feature anything from the most famous of vocaloids, Hatsune Miku.
Given SEGA's ties with the Hatsune Miku IP, we wouldn't be too surprised to see a Miku specific song pack somewhere down the line.
Phantom Thieves of Hearts Music Pack

Shake it with the Phantom Thieves of Hearts' favorite songs

- "Colors Flying High"

- "Life Will Change"

- "Rivers In the Desert"
The Phantom Thieves of Hearts music pack features songs from the beloved Persona 5. There's also a separate pack, offering a Joker costume and accessory, and a Morgana icon.
As with previous releases, each pack will cost £4.49.
Samba de Amigo has had a variety of DLC so far, including K-Pop and SEGA music packs, which we've highlighted previously, and you can read about here.