Senran Kagura Burst special edition coming exclusively to Europe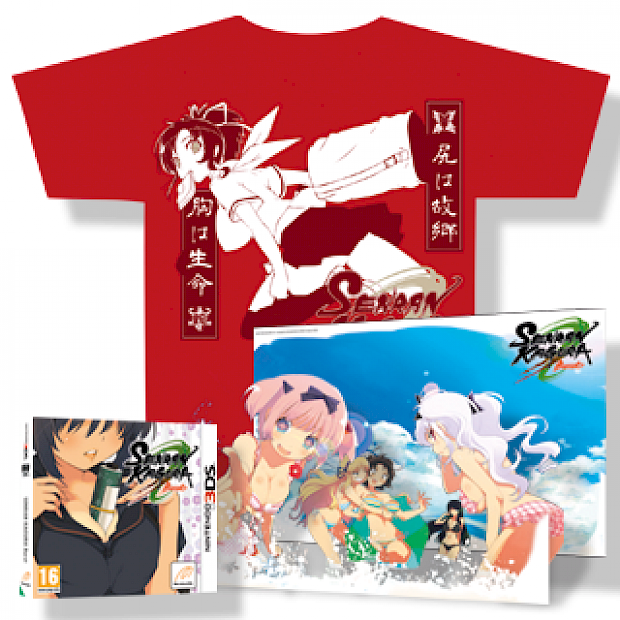 Posted 13 Feb 2014 at 18:22 by Ashley Jones
Senran Kagura Burst isn't out until February 28th in Europe, but it has already caused quite a stir.
Even a cursory glance at the game will make it clear that the all-female heroes are quite voluptuous and while this has caused some people to write the game off, interest has been so strong in Europe that Marvelous AQL is releasing a special edition exclusively on our fair shores.
The 'Life and Hometown' edition features the Nintendo 3DS title, an A3 3D lenticular poster and a unique t-shirt featuring Asuka and Senran Kagura creator's infamous tweet.
Only 500 units will be available on the Zen Store, so if you're looking forward to this title you can pre-order it now for £49.99.
N-Europe will have a review and interview with the producer soon, so be sure to stick around to see if the game is worth getting your hands on.