Shadow Man Remastered is coming to the Nintendo Switch eShop in January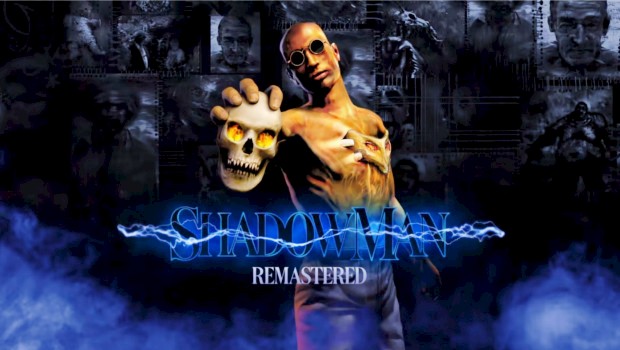 Posted 01 Jan 2022 at 23:36 by Sam C Gittins
Shadow Man Remastered by Nightdive Studios will be released on the Nintendo Switch eShop on January 17th, 2022.
Check below for the press release...
He is coming, stalking criminals in the spirit world and the real world. A possessed man is coming, a voodoo mask in his chest and lines of power in his back. Shadow Man is coming, trailing evil from Liveside to Deadside. To stop an apocalypse. To save your soul.
Stalk criminals across two worlds: Explore crime scenes in the Louisiana, Swamplands, a New York tenement, a Texas prison, the asylum and many other locales.
Send Evil back to darkness: Go in armed with high-caliber guns or soul-destroying voodoo powers.
Unravel the Mysteries of Deadside: Gather sinister voodoo artifacts in order to solve puzzles.
Live the Nightmare: Over 40 immersive cut-scenes and hours of in-game speech.
Shadow Man: Remastered is a complete overhaul of the classic game with restored, previously cut content!
Are you interested in playing this remaster of Shadow Man? Did you play the original game on the N64 or other platforms? Will the Switch version stack up against the other platforms, such as PC?
Let us know your thoughts in the comments section or join in with the discussion on our forum.