Sonic Joins Samba De Amigo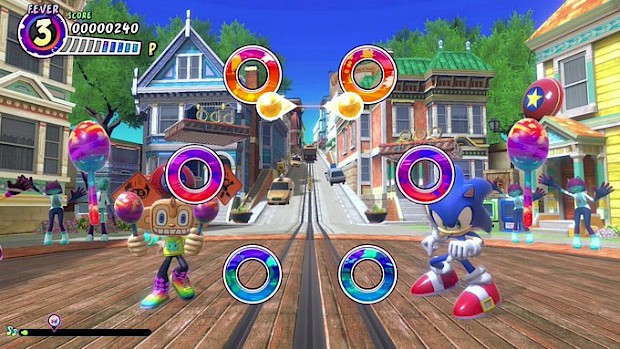 Posted 01 Apr 2023 at 13:40 by Joshua Phillips
Amigo is set to make his grand comeback this Summer with Samba De Amigo: Party Central, his first outing in over a decade since his crazy Dreamcast and Wii days. He can't do it alone though, and Sonic has decided to join him for the ride!
Along with the already confirmed 40 hit songs, and DLC to follow, Sonic will be joining with classic music from his series such as "Escape From The City" (Sonic Adventure 2) and "Fist Bump" (Sonic Forces).
Samba De Amigo tasks you with shaking your maracas (Joy-Cons) in rhythm to the music, following on-screen prompts, similar to the likes of Just Dance.
It's time to shake it on center stage in this vibrant rhythm action game. Amigo and his friends are back in Samba de Amigo: Party Central!

Pick up your maracas and groove to 40 hit songs from the world's most popular genres, with even more arriving as post-launch DLC!

Groove with your friends and family with different party modes!

Feeling confident in your skills? Complete the StreamiGo! challenges to help Amigo rise to fame.

Strut that style by customizing your character with unique costumes and accessories.

Take the party to a global level: hit the floor with 12 Amigos and up to 8 of your friends online in World Party Mode.

Show the world what you've got by competing on the online leaderboards.