Sonic Origins Plus Announced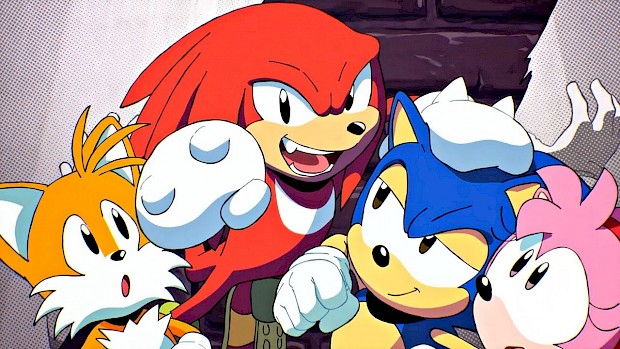 Posted 24 Mar 2023 at 11:08 by Joshua Phillips
The pixel perfect emulation of the first Sonic Origins is back, but with more additional content, with Sonic Origins Plus!
Providing an additional 12 Game Gear games, along with the original Sonic 1, 2, 3 and CD, this is a Sonic Celebration for the ages! And being a celebration, it only seems fair to bring along more people for the ride, so Amy Rose shall be joining the adventures, now in playable form!
Sonic Origins Plus releases digitally and physically on June 23rd for Nintendo Switch.
"Play 12 classic Sonic Game Gear titles on modern platforms, including hits like Sonic Drift 2, Sonic & Tails 2, and Tails Adventure!

Sonic Origins Plus will be available as an all-in-one bundle in both digital and premium physical editions that include the Sonic Origins base game and the Plus Expansion Pack, featuring 12 Sonic Game Gear titles, playable Knuckles in Sonic CD, and for the first time ever, Amy Rose as a playable character in Sonic the Hedgehog 1, 2, Sonic 3 & Knuckles, and Sonic CD!

This pack also includes previously released add-on content: Extreme Missions, Mirror Mode, new character animations, and additional backgrounds and music. The premium physical edition will also include a 20-page artbook and a reversible coversheet that pays homage to the classic 1990s era of Sonic.

For current owners of Sonic Origins, the Plus Expansion Pack is an easy way to grab all the new content being added for Sonic Origins Plus. With more content than ever before, this is the definitive way to play these classic games!"