Super Mario Bros. Wonder Out Now!
Posted 20 Oct 2023 at 10:53 by Joshua Phillips
Super Mario Bros. Wonder is finally here! To celebrate, Nintendo have launched the first set of new icons for Nintendo Switch Online users, which can be redeemed with Platinum Coins!
Set 1 is available until October 26th, which is when you can expect the second set of icons to drop! Check out some of the new available icons below and get decorating your Nintendo Switch profile!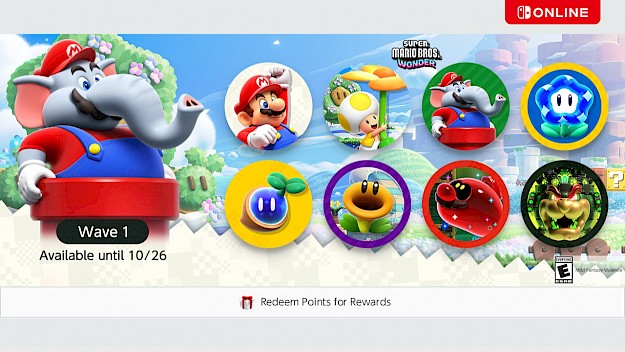 Super Mario Bros. Wonder is the first game to feature the vocal talents of Kevin Afghani, after the departure of series icon Charles Martinet! You can find a brief summary of his new role here, wow-e-zow-e!
Be sure to keep your eyes peeled on the front page as N-Europe may also have a review waiting for you just around the corner!
To celebrate the release, Nintendo have revealed a launch trailer, which you can view below!
And if you want a peek behind the curtain of the development of the title, be sure to check out the Developer Interview we posted yesterday!