Super Mario Party Joy-Con Bundle Announced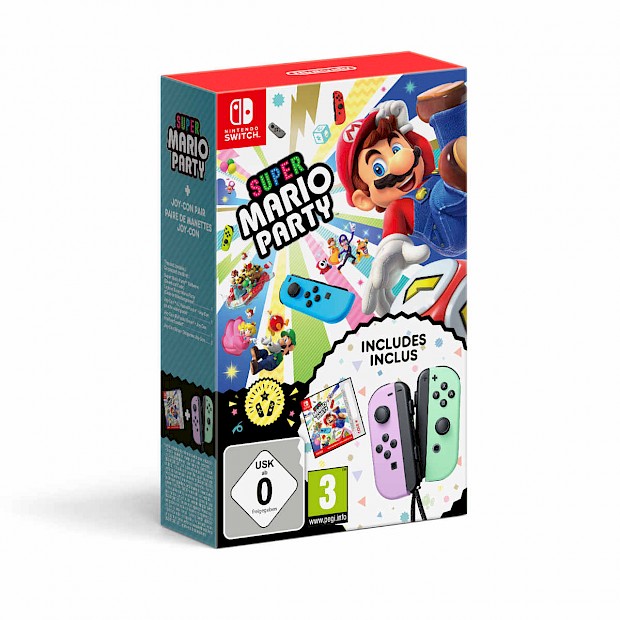 Posted 01 Oct 2023 at 21:32 by Joshua Phillips
In a style akin to the Wii Play titles of yesteryear, Super Mario Party is set to be bundled with a pair of Joy-Con!
The controllers in question are the new colours we saw release this summer, Pastel Purple and Pastel Green.
Super Mario Party will be a download code, not a game card. The package seems to retail for £89.99, though it is available for as cheap as £72.85, according to the ever reliable Switch price aggregator DekuDeals.
You can pre-order the bundle now, which goes on sale November 10th.
We reviewed Super Mario Party upon its release a few years ago, which you can read in full here.
Nintendo has done an impressive job with Super Mario Party. The franchise has suffered over the last few iterations as they've tried to find new ideas for it, often at the expense of what players wanted in the first place, but this is truly a fantastic multiplayer game.