Taiko no Tatsujin: Drum 'n' Fun Discontinued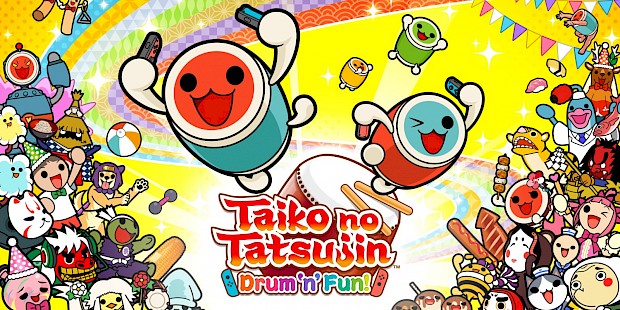 Posted 07 Nov 2023 at 12:43 by Joshua Phillips
Taiko no Tatsujin: Drum 'n' Fun will be removed from the Nintendo eShop on November 30th.
Taiko no Tatsujin: Drum 'n' Fun has been available on the Nintendo Switch from 2018, and offered people the ability to play the taiko drums along to popular Japanese, videogame, classical and anime music.
With the taiko drum peripheral, motion controls, or button presses, you can beat your drums to the rhythm of the music locally or online. Or, you could, until now. 
It's worth noting that other games in the series on Nintendo Switch, such as Taiko no Tatsujin: Rhythm Festival, will continue to be available to purchase.
Here's the official word from the publisher: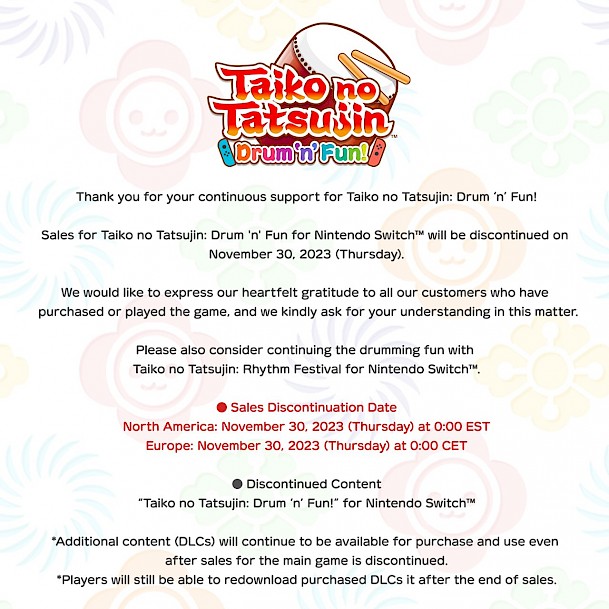 No reasons were given for the discontinuation, but like many music-based titles, it's more than likely due to expiring licenses on songs included in the release, much like how the original Fitness Boxing was recently removed from the Nintendo eShop.