Tears of the Kingdom Promo Blast!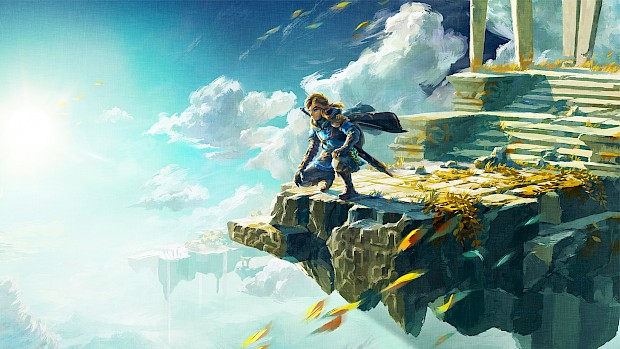 Posted 30 Apr 2023 at 11:34 by Joshua Phillips
The Legend of Zelda: Tears of the Kingdom releases in just under two weeks, on May 12th, and Nintendo's marketing team seem to be in full swing, ready to serve us a barrage of promo material to satiate our appetites.
First up is the American commercial, "You Can Do What?!", which shows a range of different people playing their Switch in different ways, figuring out how to conquer puzzles or traverse the land of Hyrule using Links new abilities.
This second trailer, also from Nintendo of America, showcases the game in a more cinematic way, with epic music, some cutscene moments, boss battles and most importantly – Non-stop gameplay! No cuts to human players here, just constant action from the upcoming Hyrule adventure!
And finally, as well as new footage, we also have this new print ad from long-running and renowned Japanese publication Famitsu, sporting new art of our hero Link, and a smattering of screenshots.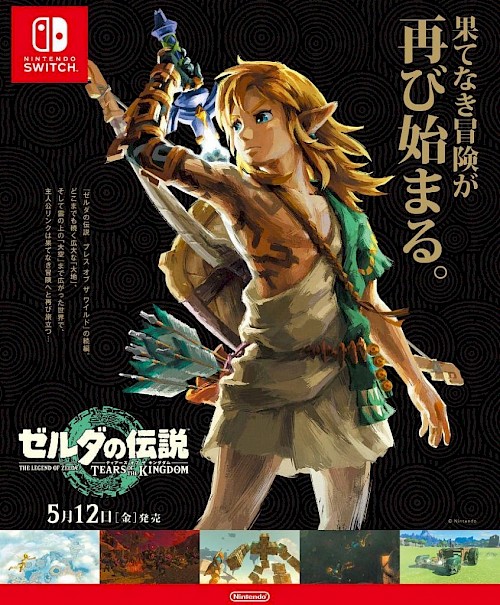 Are you excited for Tears of the Kingdom this May? Why not show off your excitement with the Zelda custom icons on Nintendo Switch Online?