Tetris 99 – 32nd MAXIMUS CUP Starts Today!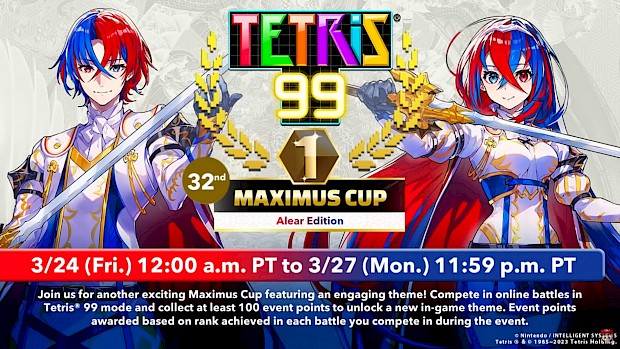 Posted 24 Mar 2023 at 11:36 by Joshua Phillips
Engage yourself in that latest Tetris 99 MAXIMUS CUP from today for a beautiful Fire Emblem theme!
Yet another MAXIMUS CUP is taking place right now on the free online title, Tetris 99.
Take part in this cup to bag yourself the new Fire Emblem Engage design, which boasts a new background, Tetriminos and music! You can take part in this event until 11:59pm on March 27th.
Scroll down for a gameplay trailer provided by Nintendo!