Tetris 99 hosts 26th Grand Prix event featuring a Metroid Dread theme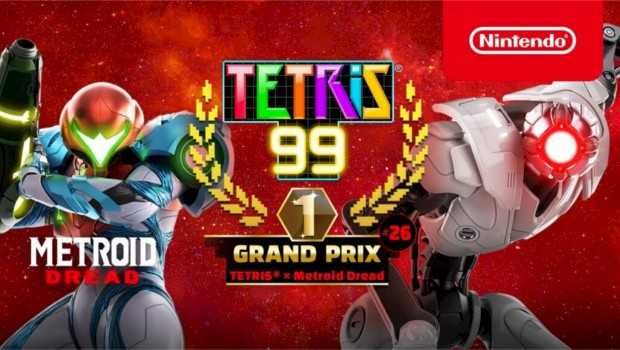 Posted 27 Oct 2021 at 14:29 by Sam C Gittins
Tetris 99 hosts 26th Grand Prix event featuring a Metroid Dread theme, from this Friday.
Once the event goes live, players are tasked with accumulating one hundred event points. Once this number is reached, a Metroid Dread theme is unlocked for use in any mode.
Check out the trailer below...
Have you played Tetris 99 yet? Do you have a Nintendo Switch Online subsciption? Will you be playing some Tetris again just to get this theme?
Let us know your thoughts in the comments section or join in with the discussion on our forum.