The Super Mario Bros. Movie Direct to be broadcast on 09/03/2023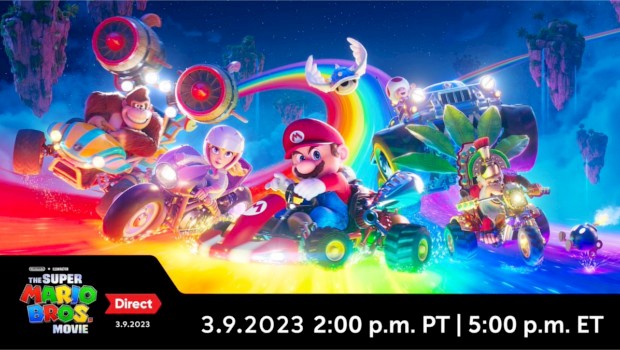 Posted 26 Feb 2023 at 17:00 by Sam C Gittins
Nintendo have announced The Super Mario Bros. Movie Direct, which is to be broadcast on Thursday 9th March 2023 at 10:00pm UK time.
2:00 PM PT
5:00 PM ET
10:00 PM in the UK
11:00 PM in Europe
Expect to see the final trailer for the film, and no game information of any kind... not even a hint.
You should be able to watch the presentation here, when the time comes...
In the meantime, you can also check out the official website, which has more than a few easter eggs, some interesting references, and a Plumbing commercial for the Super Mario Bros. themselves, which you can check out below...
Are you looking forward to The Super Mario Bros. Movie? Will you be planning on viewing it at a cinema? Or will you wait and potentially watch it at a later date?
For more details, check out the discussion on our forum.