Wave 3 of N64 Icons Available Now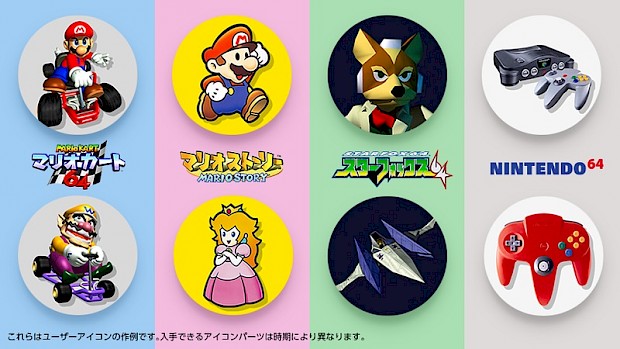 Posted 12 Jan 2023 at 13:48 by Joshua Phillips
It's that time again, time to freshen up your Nintendo Switch profile with another selection of shiny new icons. The third wave of N64 profile icons features the cute low-poly models from Star Fox 64/Lylat Wars, the paper thin wonders from Paper Mario and more!
Whip out that wallet of Platinum Nintendo coins and slap on some new (old) icons for 2023 – It may be a new year but that doesn't stop us being totally radical in our 90's garb!
Head to the NSO icon on your Nintendo Switch homepage to view the whole selection, and take a peek at some of what's on offer in our image above!