Wii price cut in America, new bundle features Wii Sports and Sports Resort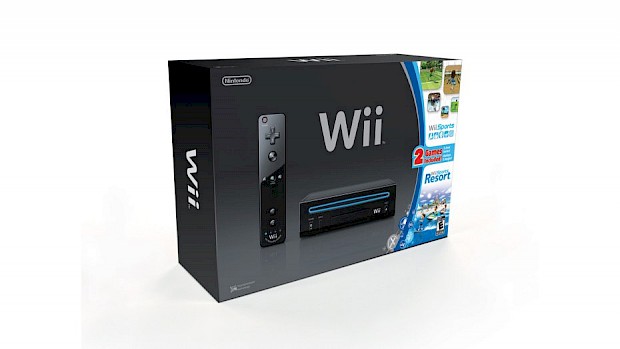 Posted 15 Oct 2012 at 13:20 by Joshua Phillips
Just a few weeks ago, Reggie Fils-Aime was speaking about the future of Wii and how he believes it can enjoy continued success even in the shadow of Wii U much like the PlayStation 2 continues to sell to this day.
It seems that Nintendo of America have stuck to their word as they recently announced a new Wii bundle, at a lower price.
The bundle includes a black Wii console and both Wii Sports and Wii Sports Resort on one disc along wth a black Wii Remote Plus and Nunchuk controller.
The bundle will be available in America from October 28th for $129.99
Scott Moffitt, Nintendo of America's executive vice president of Sales & Marketing stated that people are still attracted to the Wii.
"Nearly six years after it launched, people are still attracted to the pure, inclusive fun of the Wii console. A new suggested retail price and the inclusion of two great games make it an easy choice for families looking for a great value this holiday season."
Stay tuned to see if Europe will enjoy a similar bundle in the weeks leading up to the Wii U launch.